Mackinac County Annual Report 2018
Published April 1, 2019
By: MSU Extension
Michigan State University Extension continues to serve the residents of Mackinac County through the educational process that applies knowledge to critical issues, needs and opportunities.
Articles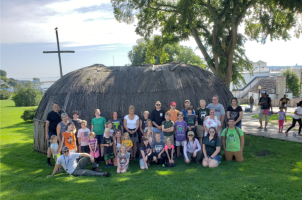 Published on April 7, 2019
In 2018, 55 youth participated in 4-H and other school enrichment programs.
Published on April 7, 2019
In 2018, MSU Extension provided educational programs to help Mackinac County residents live healthier lives and strengthen their communities.
Published on April 8, 2019
District director Erin Carter reflects on the MSU Extension educational programs during 2018 that help Mackinac County residents improve their lives.