Rachana Rajendra was an Okemos resident who loved birds and nature. When a tragic automobile accident took her life in 1997, her parents established an endowment to honor her memory. The funds were used to create and maintain the Rachana Rajendra Neotropical Migrant Bird Sanctuary, located in the Baker Woodlot at Michigan State University. The Sanctuary is an urban refuge for people and birds alike. This small, but largely undisturbed deciduous forest provides our community with a special place to observe birds, conduct research, and explore nature along winding paths in a quiet wood.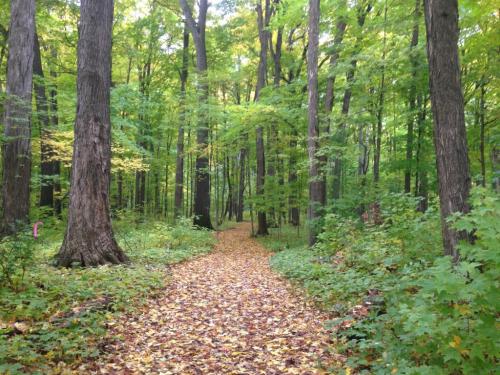 Students interested in the sanctuary are periodically awarded fellowships through the Rajendra endowment. The Rajendra Fellows develop a strong appreciation for connection: the Rachana Rajendra Bird Sanctuary, Michigan State University and the Burke Lake Banding Station are not only connected by staff, students, and community members, but especially by the birds of mid-Michigan. The Sanctuary is a living memorial for a woman who had a passion for birds, just like our students do.
Published on May 23, 2019
A new undergraduate course in the Department of Fisheries and Wildlife explored the use of art as a way to communicate science, with a focus on promoting the Rachana Rajendra Neotropical Migrant Bird Sanctuary.