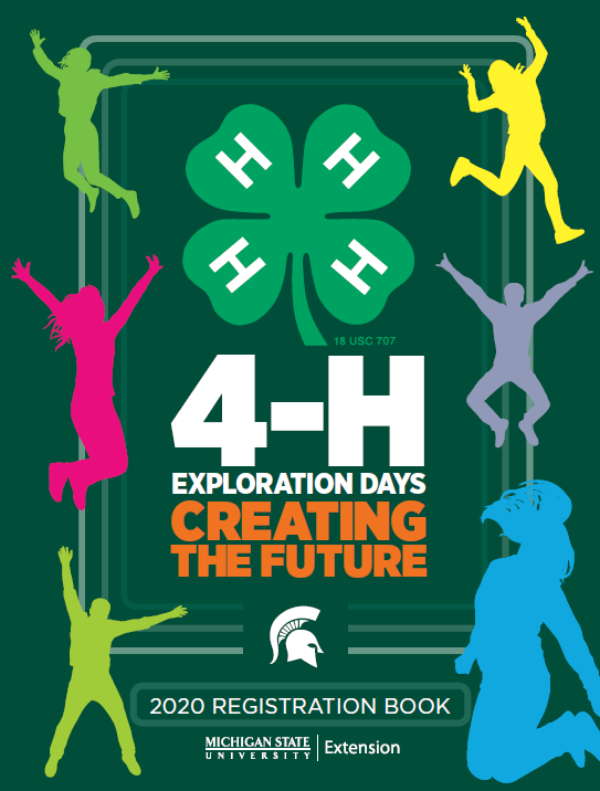 4-H Exploration Days Registration Book
DOWNLOAD FILE
The 4-H Exploration Days Registration Book offers a complete listing of the sessions and details on the current year's event. Hard copies will be available from county offices early March. Use this book to pick your sessions for 4-H Exploration Days! The sky's the limit when you're considering which sessions to take. Remember that because the content of some sessions could reasonably fall into more than one category, you may find sessions listed in unexpected categories. So be sure to look through all of the categories!
Want to print just the registration forms? The following registration form is a fillable format. First download and save as a PDF, then fill in, print and send it in.
Download registration forms here!