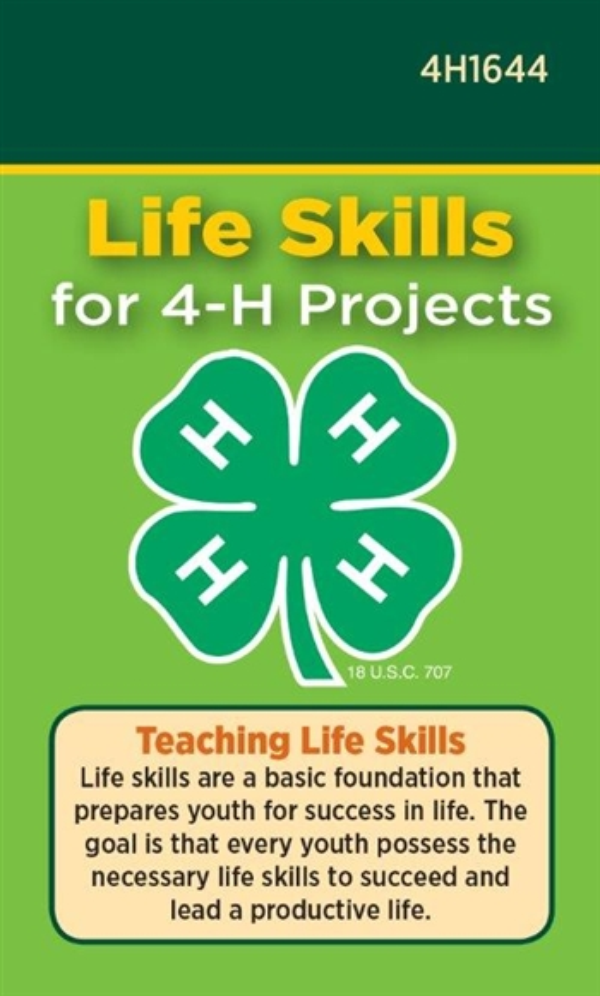 4-H Life Skills Pocket Cards (4H1644B)
December 20, 2013 - Author: Kendra Moyses
Life skills are a basic foundation that prepare youth for success in life. The goal of Michigan 4-H Youth Development is that every youth possess the necessary life
skills to be successful and lead a productive life. Through the motto of, learn by doing and the experiential learning model, youth involved in Michigan 4-H programs are gaining life skills through project, experiences and opportunities that 4-H offers.
These 15 pocket-sized cards help 4-H and other youth group leaders better understand basic components of how working in various project areas can help young people develop such key life skills as goal setting, responsible citizenship, conflict resolution and leadership. Each includes age-appropriate discussion questions that can be used with youngsters between ages five and 19.