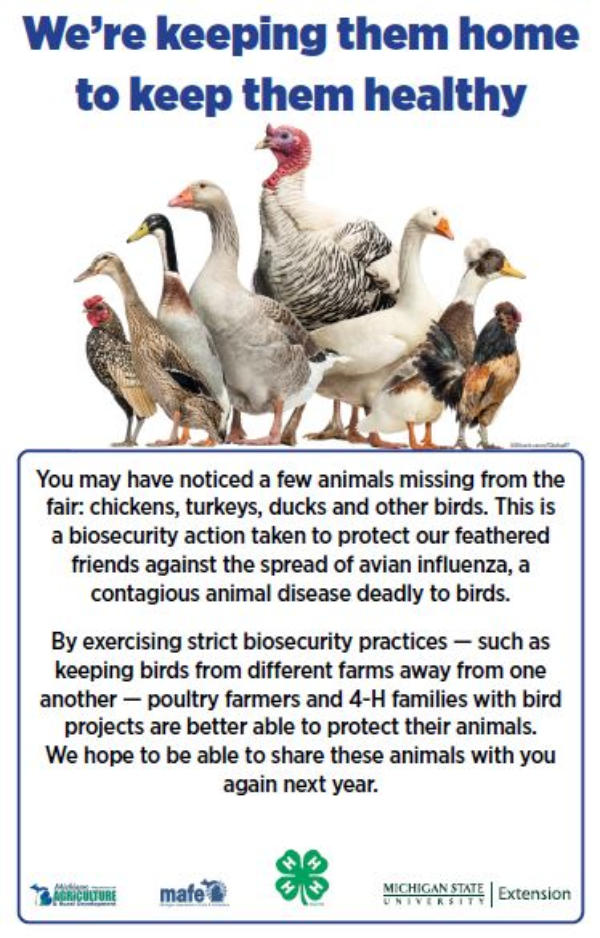 Barn sign: We're keeping them home to keep them healthy
DOWNLOAD FILE
June 9, 2022
This sign can by used by fairs to communicate to the public why live birds are not present at the event.
It states:
We're keeping them home to keep them healthy.
You may have noticed a few animals missing from the fair: chickens, turkeys, ducks and other birds. This is a biosecurity action taken to protect our feathered friends against the spread of avian influenza, a contagious animal disease deadly to birds.
By exercising strict biosecurity practices — such as keeping birds from different farms away from one another — poultry farmers and 4-H families with bird projects are better able to protect their animals. We hope to be able to share these animals with you again next year.