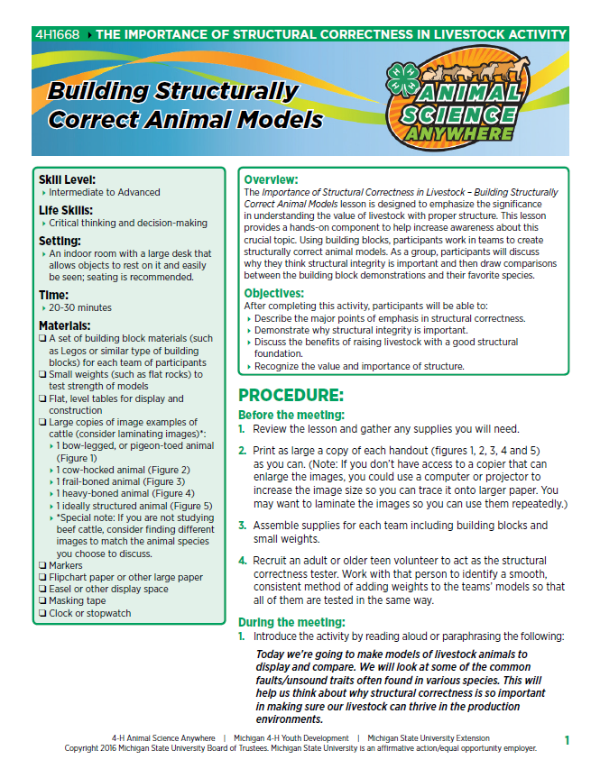 Building structurally correct animal models
DOWNLOAD FILE
September 13, 2019
Overview
The Importance of Structural Correctness in Livestock – Building Structurally Correct Animal Models lesson is designed to emphasize the significance in understanding the value of livestock with proper structure. This lesson provides a hands-on component to help increase awareness about this crucial topic. Using building blocks, participants work in teams to create structurally correct animal models. As a group, participants will discuss why they think structural integrity is important and then draw comparisons between the building block demonstrations and their favorite species.
Objectives
After completing this activity, participants will be able to:
Describe the major points of emphasis in structural correctness.
Demonstrate why structural integrity is important.
Discuss the benefits of raising livestock with a good structural foundation.
Recognize the value and importance of structure.