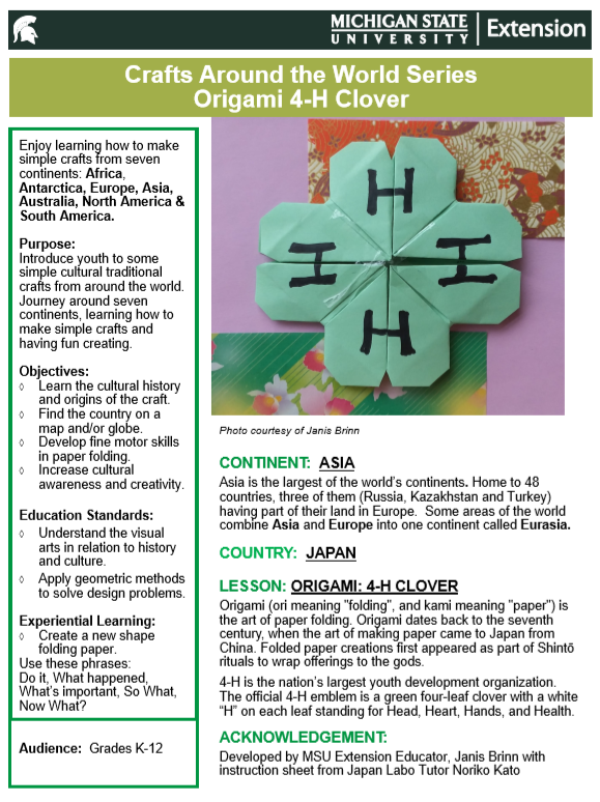 Crafts Around the World Series: Origami 4-H Clover
DOWNLOAD FILE
March 16, 2020 - Author: Janis Brinn, Michigan State University Extension
Enjoy learning how to make simple crafts from seven continents: Africa, Antarctica, Europe, Asia, Australia, North America & South America.
Purpose:
Introduce youth to some simple cultural traditional crafts from around the world. Journey around seven continents, learning how to make simple crafts and having fun creating.
Objectives:
Learn the cultural history and origins of the craft.
Find the country on a map and/or globe.
Develop fine motor skills in paper folding.
Increase cultural awareness and creativity.
Education Standards:
Understand the visual arts in relation to history and culture.
Apply geometric methods to solve design problems.
Experiential Learning:
Create a new shape folding paper.
Use these phrases:
Do it, What happened, What's important, So What, Now What?