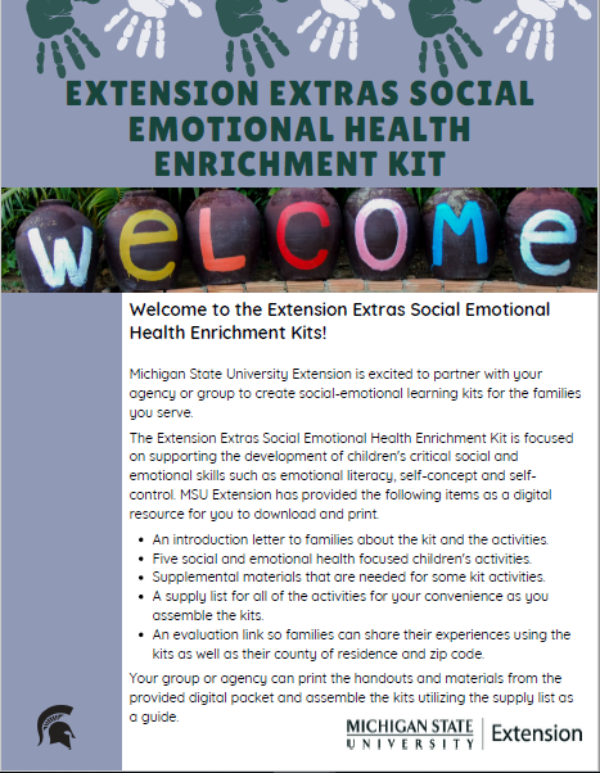 Extension Extras Enrichment Kits: Social Emotional Health
DOWNLOAD FILE
July 22, 2020 - Author: Michigan State University Extension
The Extension Extras Social Emotional Health Enrichment Kit is focused on supporting the development of children's critical social and emotional skills such as emotional literacy, self-concept and self control. MSU Extension has provided the following items as a digital resource for you to download and print.
An introduction letter to families about the kit and the activities.
Five social and emotional health focused children's activities.
Supplemental materials that are needed for some kit activities.
A supply list for all of the activities for your convenience as you assemble the kits.
An evaluation link so families can share their experiences using the kits as well as their county of residence and zip code.
Your group or agency can print the handouts and materials from the provided digital packet and assemble the kits utilizing the supply list as a guide.