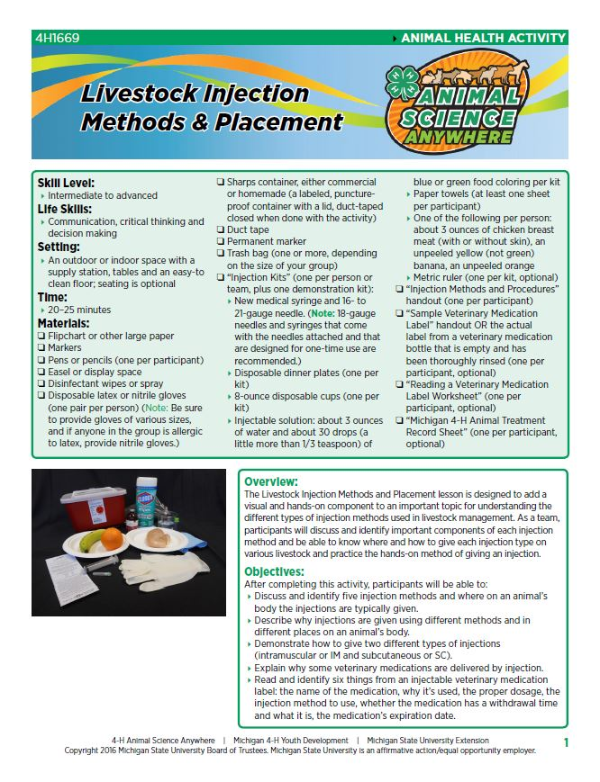 Livestock Injection methods & placement
DOWNLOAD FILE
September 13, 2019
Overview
The Livestock Injection Methods and Placement lesson is designed to add a visual and hands-on component to an important topic for understanding the different types of injection methods used in livestock management. As a team, participants will discuss and identify important components of each injection method and be able to know where and how to give each injection type on various livestock and practice the hands-on method of giving an injection.
Objectives
After completing this activity, participants will be able to:
Discuss and identify five injection methods and where on an animal's body the injections are typically given.
Describe why injections are given using different methods and in different places on an animal's body.
Demonstrate how to give two different types of injections
(intramuscular or IM and subcutaneous or SC).
Explain why some veterinary medications are delivered by injection. Read and identify six things from an injectable veterinary medication label: the name of the medication, why it's used, the proper dosage, the injection method to use, whether the medication has a withdrawal time and what it is, the medication's expiration date.