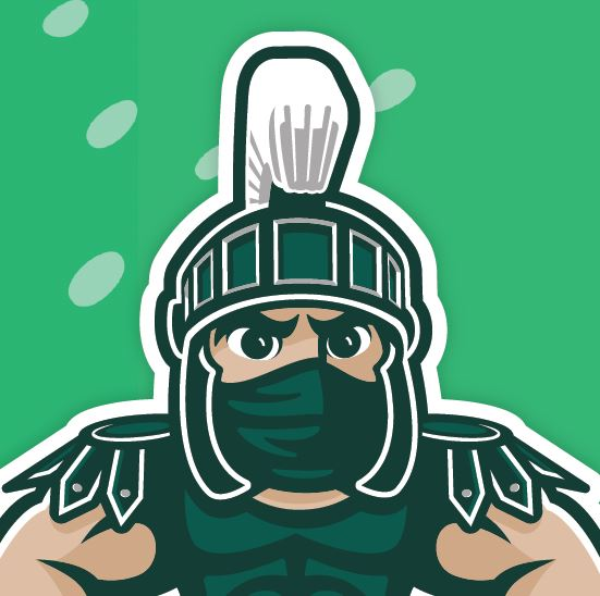 MSU Extension Protocols for Face Coverings
September 10, 2021 - Author: Michigan State University Extension
Face-coverings are required at any indoor gathering offered by MSU Extension, regardless of location. Asking people to wear a face covering as required by Michigan State University can lead to awkward and uncomfortable situations. As MSU Extension employees, it is your responsibility to address situations that could have a significant negative impact on others. The following guidelines can help you avoid or navigate potentially difficult situations.
Follow the advice outlined here about notifying participants of the masking requirements.
Make room for social distancing.
If you are programming indoors, choose a room that holds more people than you expect to attend. Do not crowd chairs. You also may tape off chairs that should remain empty. If you expect family units to attend, allow them to sit closer to each other.
Put a table near the entrance to the room that outlines expectations for face coverings and supplies masks for those who may not have one handy.
Consider using a voice amplifier if you are concerned about people having difficulty hearing you. Speak with your district director or supervisor regarding purchasing this equipment.
If someone ignores the signage and does not comply with your instructions, be kind but firm.
Use "I" statements when addressing the issue: "I noticed that you are not wearing a protective face covering or mask. Masks are currently required indoors for all employees and participants in MSU Extension programs. To slow the spread of COVID-19, MSU is directing everyone to mask-up and take personal responsibility to protect their own health and the health of others. Do you have a mask at your disposal that you can put on? If not, I can provide one for you."

If they continue to ignore the request, ask them to leave the program, offer to process a refund later, OR
Suggest they sign up for a program when the mask mandate is lifted.
If there is significant non-compliance or the potential for the event to become hostile, use your best judgement about if the events should be ended.
In cases of hostility or if you feel unsafe, call the police.
FOR MORE INFORMATION
For more information, visit MSU's Together We Will website has a comprehensive list of Frequently Asked Questions. This list is regularly updated, so be sure to check back for any updates and/or additions.
The MSU Extension Communicating Through Conflict Course provides tools to help you navigate conflict and includes a section specifically dedicated to navigating COVID-related conflict.