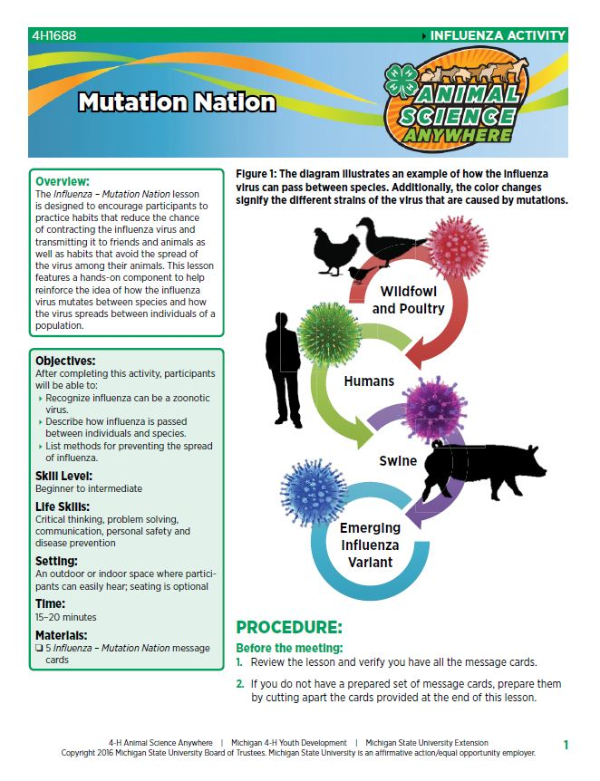 Mutation Nation
DOWNLOAD
September 13, 2019
Overview
The Influenza – Mutation Nation lesson is designed to encourage participants to practice habits that reduce the chance of contracting the influenza virus and transmitting it to friends and animals as well as habits that avoid the spread of the virus among their animals. This lesson features a hands-on component to help reinforce the idea of how the influenza virus mutates between species and how the virus spreads between individuals of a population.
Objectives
After completing this activity, participants will be able to:
Recognize influenza can be a zoonotic virus.
Describe how influenza is passed between individuals and species.
List methods for preventing the spread of influenza.