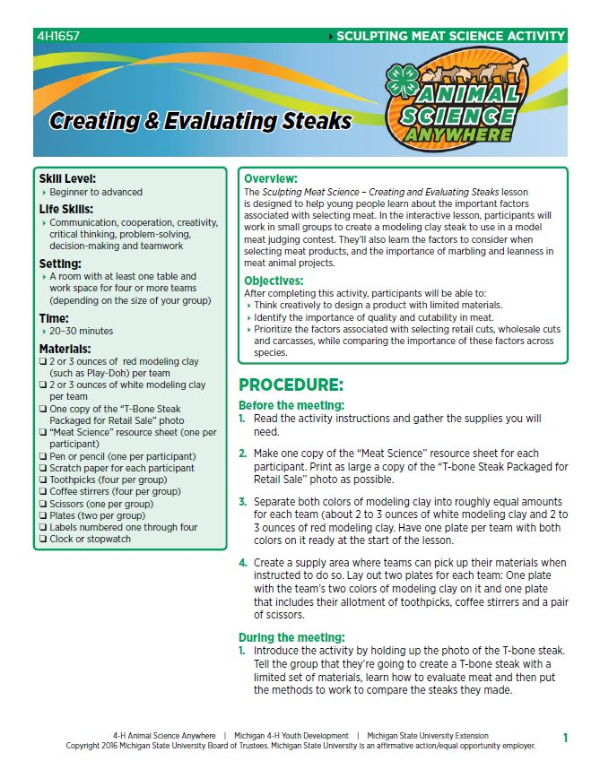 Sculpting Meat Science – Creating and Evaluating Steaks
DOWNLOAD FILE
September 13, 2019
Overview
The Sculpting Meat Science – Creating and Evaluating Steaks lesson is designed to help young people learn about the important factors associated with selecting meat. In the interactive lesson, participants will work in small groups to create a modeling clay steak to use in a model meat judging contest. They'll also learn the factors to consider when selecting meat products, and the importance of marbling and leanness in meat animal projects.
Objectives
After completing this activity, participants will be able to:
Think creatively to design a product with limited materials.
Identify the importance of quality and cutability in meat.
Prioritize the factors associated with selecting retail cuts, wholesale cuts and carcasses, while comparing the importance of these factors across species.