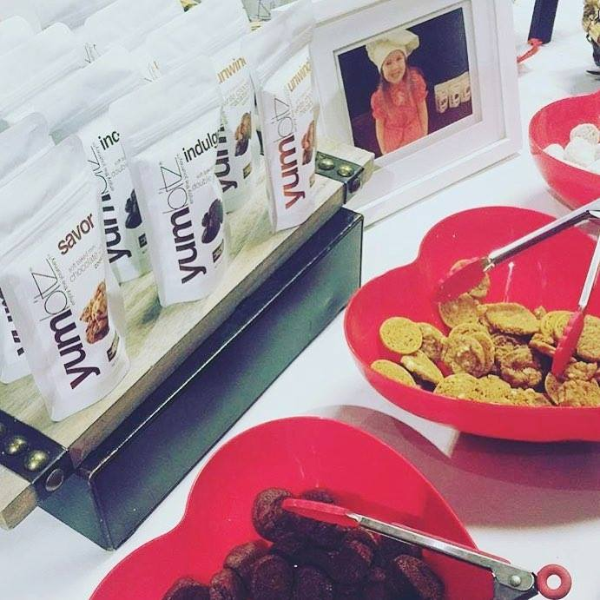 Yumbitz
DOWNLOAD FILE
Another Making It In Michigan Success Story: Yumbitz
Monica Martin baked all of her life and always dreamed of having her own cookie company. While employed in the food and beverage industry, she was on a sales trip to Mexico when her eyes were opened up to the far reaching reality of hunger. Upon returning home, she was reminded of the local food bank that she volunteered for and the need that existed in her own community.
When the company she worked for started a reorganization, Monica began losing interest in her job and yearned for a change. A little over a year later and a month after her daughter was born, Monica's husband lost his job and at that time they decided to start their dream. Yumbitz was created as a means to give back.
The family relocated to Detroit to be part of the Renaissance and in 2014 Monica began to bake under the cottage food law and work with the MSU Product Center. Each bag of Yumbitz is handcrafted and packaged at a local church kitchen in Clinton Township. There are three different varieties: chocolate chip, double chocolate fudge and white chocolate macadamia. Yumbitz products are sold at specialty food retailers in southeast Michigan and online at www.yumbitz.com. Ten percent of every sale is donated to community organizations to help combat child hunger.
Monica is planning to scale her recipes, hire a co-packer and distributor and gain additional markets within the next year.
"I saw an ad in the local paper for an upcoming workshop on the Cottage Food Industry and was introduced to the MSU Extension program," states owner Monica Martin. "Our Innovation Counselor helped me to find local printing companies for labels and notified me of upcoming shows and informed me of resources that were available to me. We were officially 'discovered' at the Making It In Michigan trade show."