Virtual Tours
If you plan to visit the farm, a virtual tour guide can help:
Horse Teaching and Research Center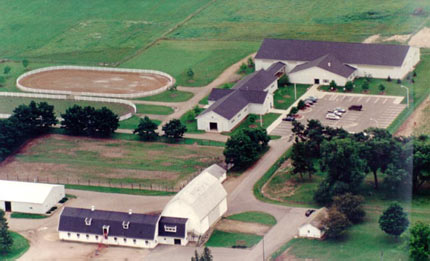 Lower Barn

This gambrel-roofed barn was originally located on the main MSU campus and was moved to this location in sections. This barn contains 24 stalls. In the spring, this barn becomes almost completely full with mares close to foaling or who have recently foaled.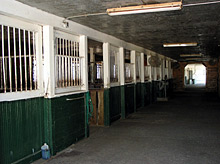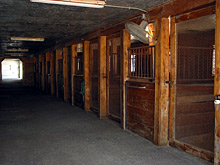 Draft Horse Barn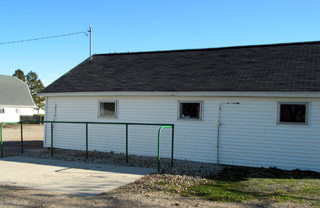 This barn is primarily used to teach ANS 141: Draft Horse Basics. In front of the barn is a tie rail for the horses to be tied up to while being harnessed. The horse farm owns 4 Belgian draft horses. They help teach the students how to handle and drive draft horses. These horses are also used for exhibitions and are regulars at the MSU Homecoming Parade and the Great Lakes International Draft Horse Show.
Reproductive Barn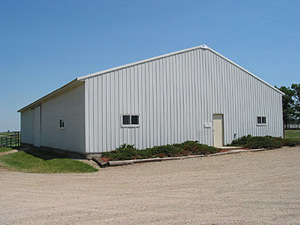 This building hosts the farm's breeding facilities. There are breeding stocks where mares are brought for pregnancy checks, biopsies, cultures, or artificial insemination. There is a laboratory to check semen quality and prepare semen for artificial insemination. There is a large breeding area where natural covers are conducted and a phantom for collecting stallions for AI.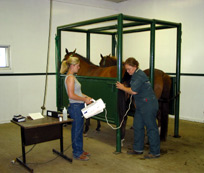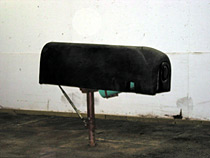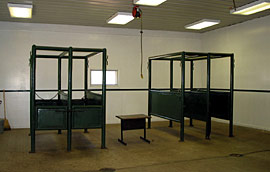 Pastures
The farm has different pastures for each management group of horses.
Broodmares and Foals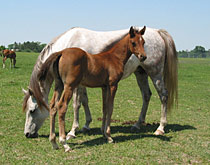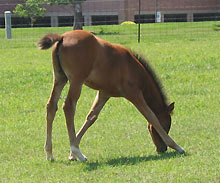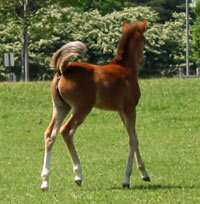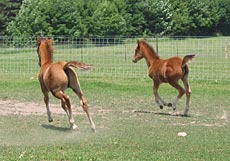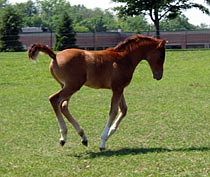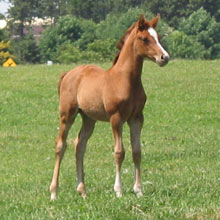 Yearlings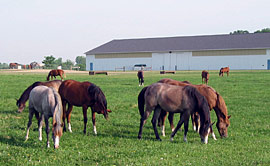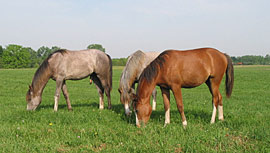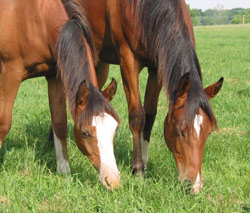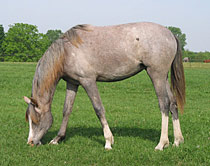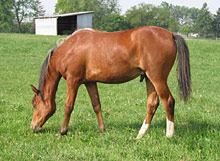 2-yr-olds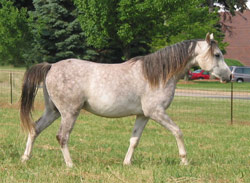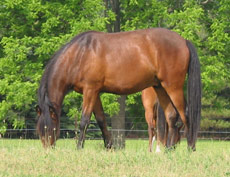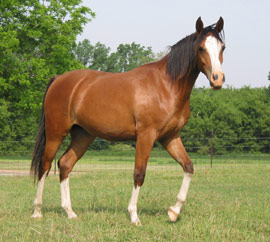 Main Building & Indoor Arena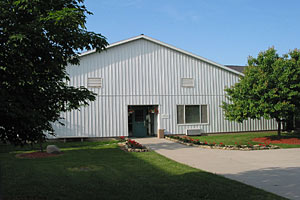 The indoor arena is 185 ft by 80 ft and was built in 1995. This arena is used for Horsemanship and Training classes. This building also contains the main office, a classroom, and locker rooms.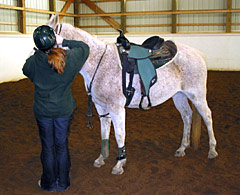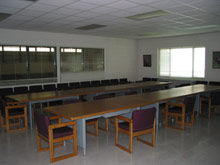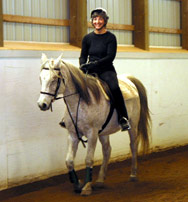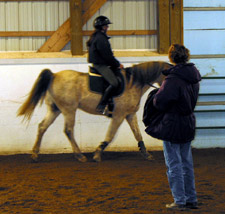 Main Barn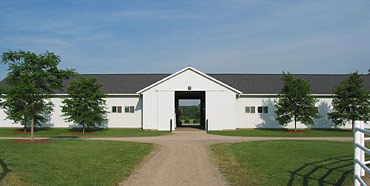 This barn has 24 stalls to house show horses, breeding stallions, horses in training, or horses that require special care. The stalls are 10' x 12'. The barn has been designed to optimize ventilation. The typical bedding material is wood shavings.
The tack room houses our training equipment: saddles, bridles, halters and long lines.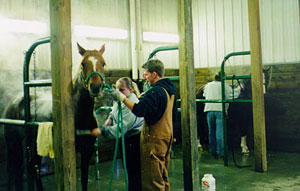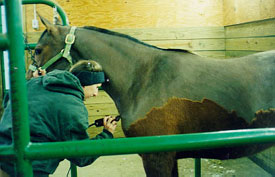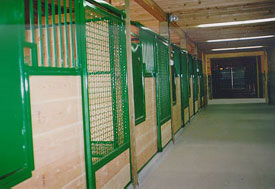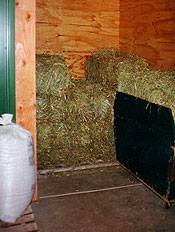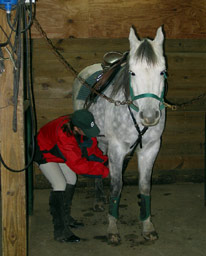 Outdoor Arena

Free Flow Exerciser

The Exerciser® is a free flow walker used for exercising multiple horses at one time. Stabled horses may be provided with exercise via the turnout paddocks or the Exerciser in addition to their training routine of riding or longeing. The Exerciser is also used for exercise related research. The walker can hold 6 horses and rotate at speeds up to 15 mph (a fast canter).
Stallion Paddock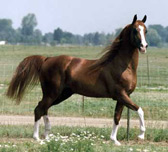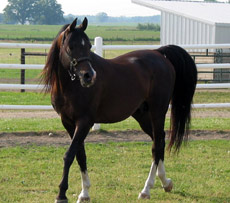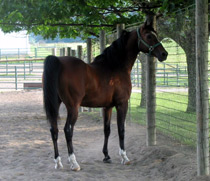 This paddock provides a turn-out space for the farms many stallions.