CANR Education Abroad Scholarship: Summer 2021 & Fall 2021 Programs
Application Deadline: March 15, 2021
---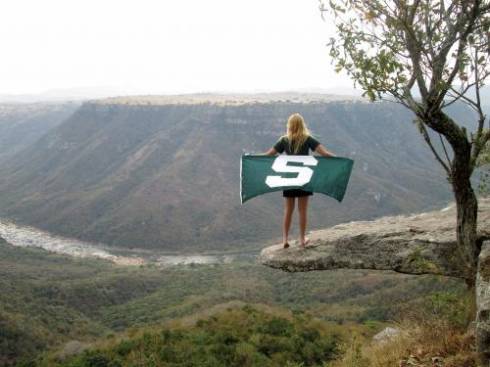 Scholarships for Education Abroad are awarded by the The amount and number of scholarships given by the College of Agriculture and Natural Resources for Education Abroad are variable depending on funds available.
Scholarship Eligibility
To be eligible for a CANR Education Abroad scholarship, you must:
Be a student in the College of Agriculture and Natural Resources (CANR) and officially accepted in a
credit-bearing CANR Education Abroad program.
Submit the application form and recommendation form with your essay by email or mail. Your essay should detail how the Education Abroad program will enhance your academic experience in your major. These items are due March 15, 2021.
Within one month of returning from your program, you must submit at least one photograph taken during
your Education Abroad program, as well as a short written statement (up to 400 words) about your
experience. This information, including your name and/or photo, may be used for educational, advertising,
and promotional purposes by the CANR.
Essay Details
Essays must:
Include your name and the name/location of the Education Abroad program.
Be typed and no longer than 400 words in length.
Incorporate and answer the following:

Why do you want to study abroad, and why did you chose this particular program?
How will studying abroad help you meet your academic, professional and personal goals?
What personal strengths/qualities do you possess that will help you be successful abroad?
Why do you need this scholarship, and how you will use it?
Other Details
Students are eligible to receive a CANR Education Abroad scholarship only once during their academic career.
Scholarship funds will be deposited into a student's account no more than 10 days prior to the start date of their program.
If a student withdraws from a program, for any reason (voluntary or involuntary), the CANR scholarship will be revoked. If the scholarship is revoked after funds have been disbursed, the student will be billed for the award amount through their MSU student account.
Contact & Submission Information
Please return your completed application, essay and recommendation form to crackel@msu.edu or mail them to:
Rhonda Crackel
Justin S. Morrill Hall of Agriculture
446 West Circle Drive, Room 121
East Lansing, MI 48824
---
Contact