Scholarships available through the College of Agriculture & Natural Resources: Feb.-March 2021 Application
Application Deadline: March 10, 2021
---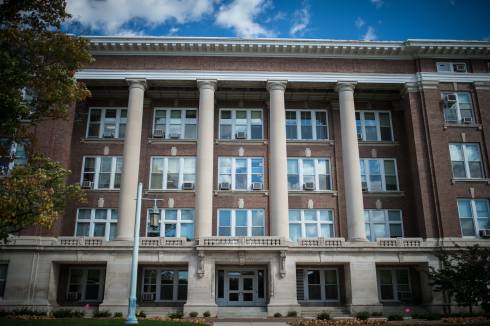 A variety of scholarships are available and administered through the College of Agriculture and Natural Resources. Apply for multiple scholarships at once using one online application!
The February-March 2021 CANR Scholarship Application is for scholarships that will be awarded during the 2021-2022 academic year. Students will find out in late August 2021 if they are awarded any scholarships.
Fill out the application, and in most cases you will also need to submit a separate essay. You may also need to connect with references who will then submit recommendation letters on your behalf.
---
Who should apply
Scholarships are available for high school students, as well as current IAT certificate program, undergraduate and graduate students who are affiliated with programs in the CANR.
More details are in the online application directions and essay upload form.
Contact Laura Bix at bixlaura@msu.edu or Ann Hill hillann@msu.edu if you have questions.
---
Before you start the application
Many of the scholarships you may be eligible for require 2-3 letters of recommendation.
BEFORE filling out the application, you should:
Contact 2-3 people and ask if they are willing to submit recommendation letters on your behalf. (NOTE: Consider contacting people at least a week in advance as a courtesy and to ensure letters can be provided by the deadline.)
Ask those references which email addresses you should submit on the CANR scholarship application before providing their information on the application.
Let references know they will receive an email from ANR Scholarships with directions to submit their reference letters on your behalf.
Deadlines
The application submission and a separate essay submission are due March 10. (All scholarships except for one require an essay submission.)
You have NOT fully applied for a scholarship until you have completed the essay submission. (Only one scholarship doesn't require an essay.) After you submit the application, you will receive an email prompt from ANR Scholarships with a link to the essay submission directions and form.
Recommendation letters from your references are due March 17. (Not all scholarships you may be eligible for require letters of recommendation, but many do require them to be sent by references.)
---
Specific eligibility
This scholarship application will match your eligibility with the different criteria for the following scholarships provided by generous CANR donors and organizations.
Once you fill out the application, you will have the option to click yes/no if you want to apply for each scholarship you are eligible for. We encourage you to apply for all the scholarships you are eligible for, as it can be done all at one time.
List of CANR scholarships
Kenneth Anderson Scholarship
Lee J. and Grace Ashley Scholarship
Betty and Jack Barnes Leadership Award for CANR Juniors
Carl S. and Ruth E. Bittner Endowed Fund for Horticultural Expenses
George Bouyoucos Graduate Fellowship
Clark and Margaret Brody Scholarship
Martin Victor Brown Scholarship
CANR Alumni Association Scholarship
CANR Food Systems Fellowship
Ceres Solutions Scholarship
Chesaning FFA Alumni Memorial Scholarship
Class of 1951 Undergraduate School Scholarship
Diversity in Agriculture Scholarship
Don and Mary Eppelheimer Scholarship Fund
Arlon and Shirley Elser Scholarship
Fatchett DG Milk Marketing Inc. Endowed Fund
For-Mar Scholarship
Gettel Scholarship
Doris J. Giddey Scholarship
William E. Graves Scholarship
Hagen Bashian Trust
Elton B. Hill Scholarship
Don Hinderer Scholarship
Edson Hale Hunt Scholarship
Walter G. Kirkpatrick Memorial Endowed 4-H Scholarship
Lansing Area Agriculture and Natural Resources Club Scholarship
William F. and Dorothy L. Manthey Scholarship Memorial Scholarship
Michigan Centennial Farm Scholarship
Bayer Friends of Richard Stroud Scholarship
Charles Stewart Mott Doctoral Fellowship
George E. Parsons Scholarship
Plant Breeding, Genetics and Biotechnology Graduate Award
Production Agriculture Scholarship
Larry Roome Scholarship
Carl and Eliza Rossman Scholarship
Joseph R. Shaltry Scholarship
John Siefka Scholarship
Smith River Farms Scholarship
John Jacob Walper Scholarship
Andrew and Valerie Watson Scholarship
Henry Wigman Scholarship
---
Contacts