SPDC Diversity Speaker Series
The SPDC Diversity Speaker Series featured scholars that incorporate diversity in their teaching and research to present their work to the MSU School of Planning, Design and Construction students, faculty and staff. The Series was funded by a grant from the MSU Office of Inclusion and Intercultural Initiatives.
For more information about this event series, contact Herb Norman at normanh@msu.edu.
"Diversity in Landscape Architecture"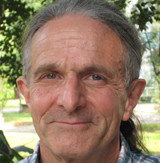 Speaker: Randolph Hester, Professor Emeritus of Landscape Architecture & Environmental Planning, University of California-Berkeley
Date: Monday, February 16, 2015
Professor Randolph Hester's research focuses on the role of citizens in community design and ecological planning. He is one of the founders of the research movement to apply sociology to the design of neighborhoods, cities and landscapes. His current work is a search for a design process to support ecological democracy. Topics of special interest include Citizen Science, Stewardship, Sacred Landscapes and Environmental Justice. He is the author of numerous books and articles about citizen participation and socially suitable planning. In 2000, Professor Hester was appointed to the professional panel responsible for selecting the design for a Washington, DC, monument to Martin Luther King.


"Diversity in Urban and Regional Planning"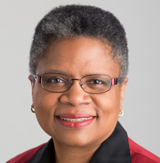 Speaker: June Manning Thomas, PhD, Centennial Professor of Urban and Regional Planning & Taubman College of Architecture and Urban Planning
The University of Michigan
Date: Thursday, March 19, 2015

June Manning Thomas, PhD, is Centennial Professor of Urban and Regional Planning at the University of Michigan Taubman College of Architecture and Urban Planning. In 2003, she was inducted as a Fellow in the American Institute of Certified Planners. Professor Thomas is President of the Association of Collegiate Schools of Planning (2013–15). She is the recipient of the Association of Collegiate Schools of Planning 1999 Paul Davidoff Award for her book "Redevelopment and Race."

Professor Thomas writes about diversification of the planning profession, planning history, and social equity in neighborhoods and urban revitalization. Recent research assessed the role of minority-race planners in the quest for a just city, explored the relationship between the concept of social equity and the civil rights movement, and examined the land-use reactions of community organizations to vacant land in Detroit.
"Diversity in Construction Management"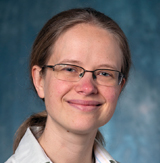 Speaker: Jessica Kaminsky, Assistant Professor, Civil & Environmental Engineering University of Washington, Seattle
Date: Wednesday, March 25, 2015
Jessica Kaminsky joins Civil & Environmental Engineering from the University of Colorado where she completed her PhD with an emphasis on engineering in developing countries. She received an EPA Star Fellowship in 2011. Prior to attending the University of Colorado, Kaminsky worked with CH2M Hill, and is co-founder of the professional chapter of Engineers Without Borders Chicago.
Kaminsky's research focuses on sustainability of heavy civil infrastructure in developing countries at the intersection of technology, innovation and social networks. She is currently working on a project to investigate how social networks effectively spread information about sanitation in low-resource areas, in addition to a project that uses photography to help disadvantaged communities adopt innovations like clean water or sanitation in a culturally relevant way.
"Diversity in Design"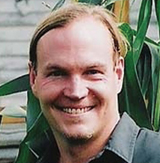 Speaker: Bryan Bell, Executive Director, Design Corps; and Design Activist
Date: Thursday, April 23, 2015
Bryan Bell is a design activist, advocating for proactive design in the public interest. He is the Executive Director of Design Corps, a nonprofit organization he founded in 1991 "to provide the benefits of architecture to those traditionally un-served by the profession." At Design Corps, he started an AmeriCorps program that trains rising designers to serve communities. His effort to share best community-based practices with the newest generation of architects led to an annual conference called Structures for Inclusion, now in its 10th year. Selected presentations from the conference have been collected in two publications which he edited: "Expanding Architecture, Design as Activism" and "Good Deeds Good Design, Community Service through Architecture." As a Loeb Fellow at the Harvard University Graduate School of Design, Bell continued to research and document design projects that address the critical issues faced in the world today.