MSU Services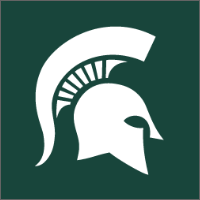 Links to services supported and maintained by MSU and IT Services. For technical assistance with these services, please contact (517) 432-6200 or ithelp@msu.edu.
MSU Central Services Available to ANR Users
Published on October 9, 2017

Instructions on how to reset the password for your NetID which may be required to access your MSU Office 365 account.

Published on July 11, 2017

The MSU Mail Protection Services are designed to protect your computer from virus attacks and stop you from receiving hundreds of spam email messages.

Published on May 4, 2017

MSU has secured an agreement with Google to offer MSU Google Apps Education Edition to our faculty, academic faculty retirees, students and staff.
Published on May 1, 2017

MSU IT Web Hosting offers MSU units and MSU-affiliated organizations the ability to put their websites online with an approved domain name of their choice. Cascade Server is an enterprise-level web content management system.

Published on May 1, 2017

Zoom is a cloud-based platform for video and audio conferencing, mobile collaboration, and simple online meetings.

Published on May 1, 2017

Michigan State University's Academic Profile (AP) is a web-based application for collecting faculty and academic staff accomplishments in a consistent, objective, and transparent manner.
Published on May 1, 2017

MSU provides services for you to upload, stream, and transfer files to other users.

Published on May 1, 2017

Links to the MSU IT Services support website for MSU supported services.