Tollgate Barn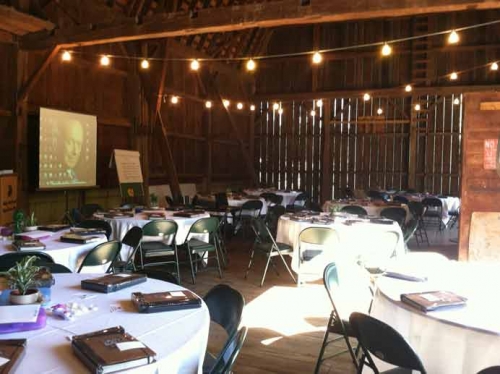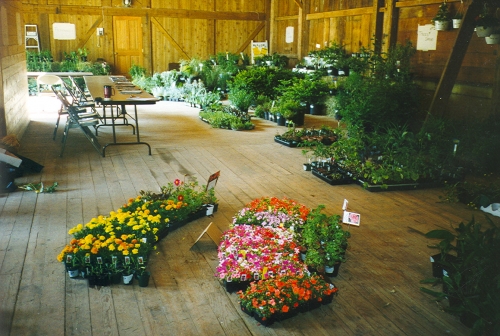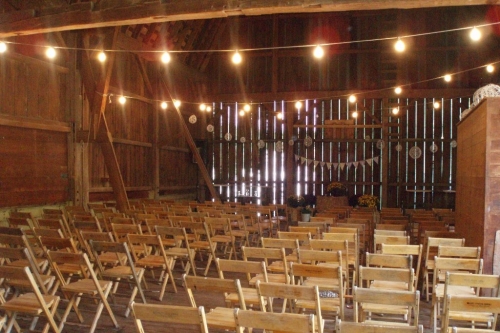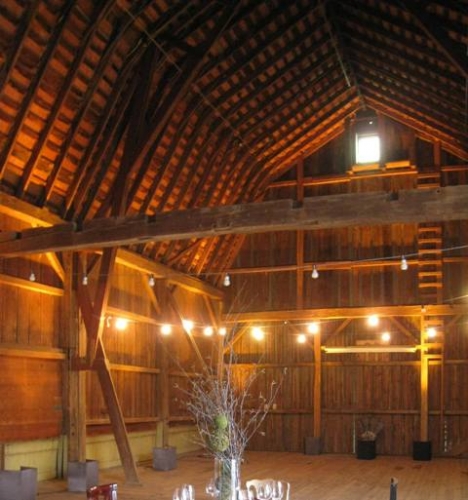 The historic Tollgate Barn has served to entertain various functions onsite with it's unique charm and atmosphere. Built circa 1850 it still provides a useful purpose today. Come by and imagine holding your event in this rustic setting. We are in a convenient location on a private 160 acre farmland in Novi. Please make an appointment to come see it for yourself! Note, all wedding functions have ceased on the property. Please do not ask for exceptions as we can not honor your request, sorry.
Barn Dimensions (61' x 36')
Seating Capacity
150 •Auditorium Style
112 •60" Round Tables maximum, (8 Chairs/round table)
150 •8 x 30 long banquet tables, (6 Chairs/long table)
120 •Set up as dance area with band/DJ area
*Use of candles prohibited
Barn Dimensions(pdf file) Note, storage wall unit is gone opening the floor space more.
Barn Outlet Locations

Equipment: Podium, Platform Stage, (4) Upright Heaters, 15 (60" Round) Tables, 9 (8' x 2.5) Banquet Tables, 80 Dark Green metal folding chairs, 30 Beige metal folding chairs, 38 wooden folding chairs, 96 light red plastic molded chairs (indoor use only).