Maple Tapping and Pancake Feast
Celebrate the Maple Sugaring Season with pancakes at MSU Tollgate Farm
Check back in the fall for our 2019 dates!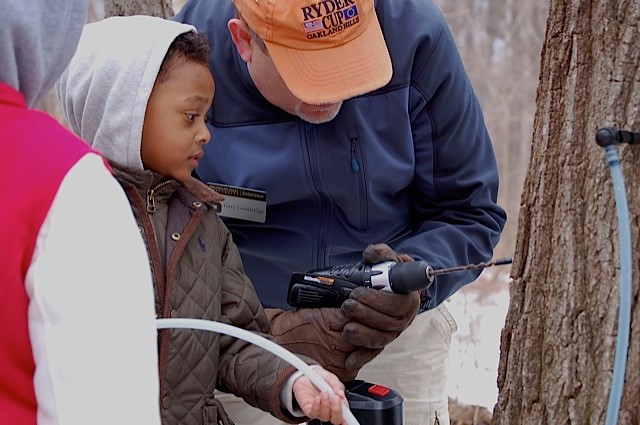 Identify and tap a maple tree, tour the sugar shack and watch sap turn to syrup, take a wagon ride, taste maple syrup, and tackle historical tools! Prior to the 2-hour program, enjoy a pancake celebration in the historic, 19th-century barn. Pancakes, coffee, cocoa, sausages and of course, real maple syrup will be provided.
Eat your fill of yummy food and grab a cup of coffee before your 2-hour program. Enjoy entertainment in the 19th century barn while you eat and relax.
Adults $15
Children 3-12 $12
Children 2 and under free
Registration is nonrefundable.
Activities are outdoors, so please dress for the weather!