Apprenticeship
The apprenticeship for 2019 is closed. Please check back here in December for more details on applying for the 2020 positions!
The Farm
Tollgate is located on 160 acres in Novi, MI and includes pasture, hay fields, 40 acres of forest, a conference center and educational facilities. The sustainable agriculture field totals seven acres with three under cultivation as well as a heated greenhouse for transplant production and four caterpillar tunnels. We grow more than forty different vegetables for sale to our 120+ member CSA, farm stand and a local restaurant. Embracing organic growing methods and progressive growing techniques, our production strives to grow food that nurtures soil and human health.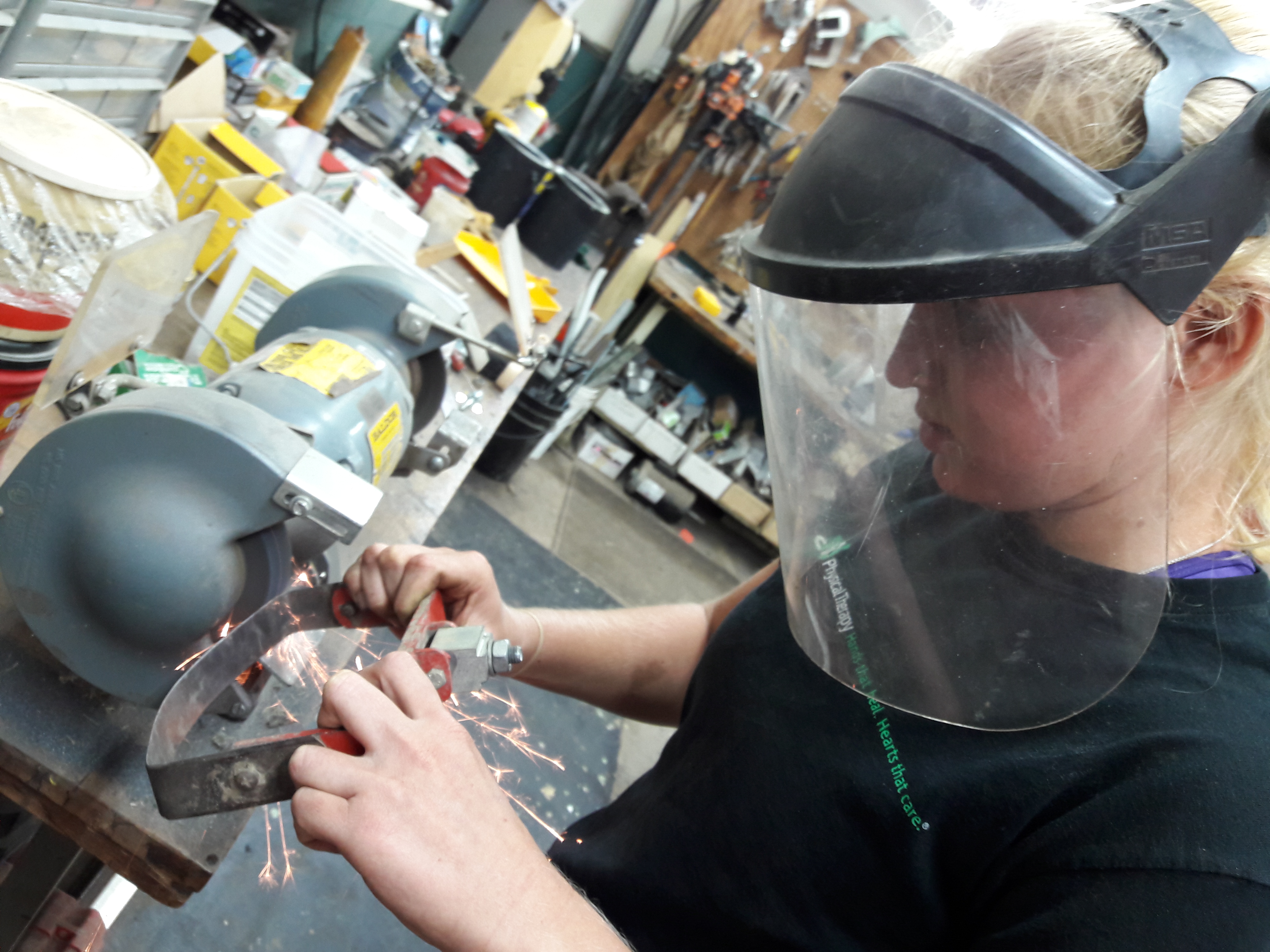 Apprentices learn tool maintenance and repair
The Apprenticeship
The apprenticeship is an intensive introduction into the field of small scale vegetable agriculture, equipping participants with the technical skills needed to begin their own operation. Apprentices will be responsible for the day to day operation of the farm, including planting, weeding, harvesting and processing the produce. CSA distribution and market stands will also be operated by the apprentices. At the end of the season, the apprentices will have an excellent handle on the operation of the farm and dedicated participants would be qualified for a manager position.
Apprentices will be supervised by the Production Manager and Sustainable Ag. Instructor
As part of the program, apprentices will engage with textual and online material. These more formal learning opportunities will connect the hands on technical training to larger concepts necessary to understand the operation of a farm. Topics covered in the apprenticeship include:
Crop and soil science
Financial literacy
Business management and marketing
Organic pest and disease control
Operational management
Apprentices will also have the opportunity to visit other organizations that are involved in the local, sustainable food movement, including farms, processing facilities and other relevant businesses. Apprentices will also occasionally assist and interact with other educational programs on site.
Apprentices will have access to and are encouraged to use the produce from the farm.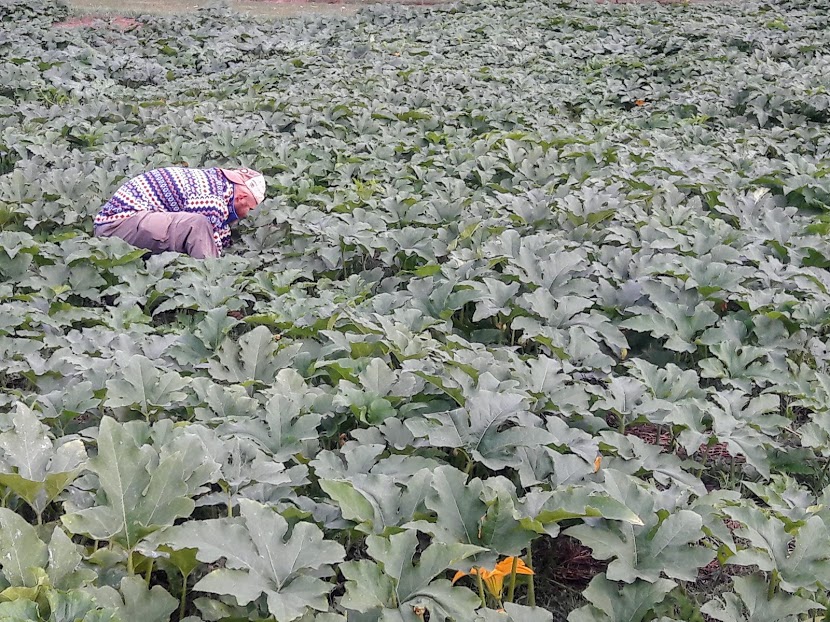 Apprentices learn about and care for our minimum-till pumpkin patch
Qualifications
Previous farming or gardening experience is not required. Instead we are seeking candidates with a demonstrated interest in sustainability and indications that this experience will inform your future work. Making this connection should comprise the bulk of your application.
Applicants are expected to be physically capable as the job involves completing long stretches of strenuous labor in challenging working conditions. Previous outdoor work experience is preferred and the applicant should be able to lift 50+lbs. Applicants should indicate their experience with outdoor and physical undertakings as the position requires working in all outdoor conditions. Applicants with physical limitations should please indicate those in their application material and how they have overcome those challenges in their personal and work life, while understanding this does not preclude you from qualification.
Applicants should have a demonstrated ability to listen to directions and execute them. This is a crucial element of this job as apprentices are relied upon to become more autonomous as the season progresses. A positive attitude and solid communication skills are essential to success in this position.
Applicants are encourage to espouse the qualities that make them unique and how those qualities will contribute to a small team.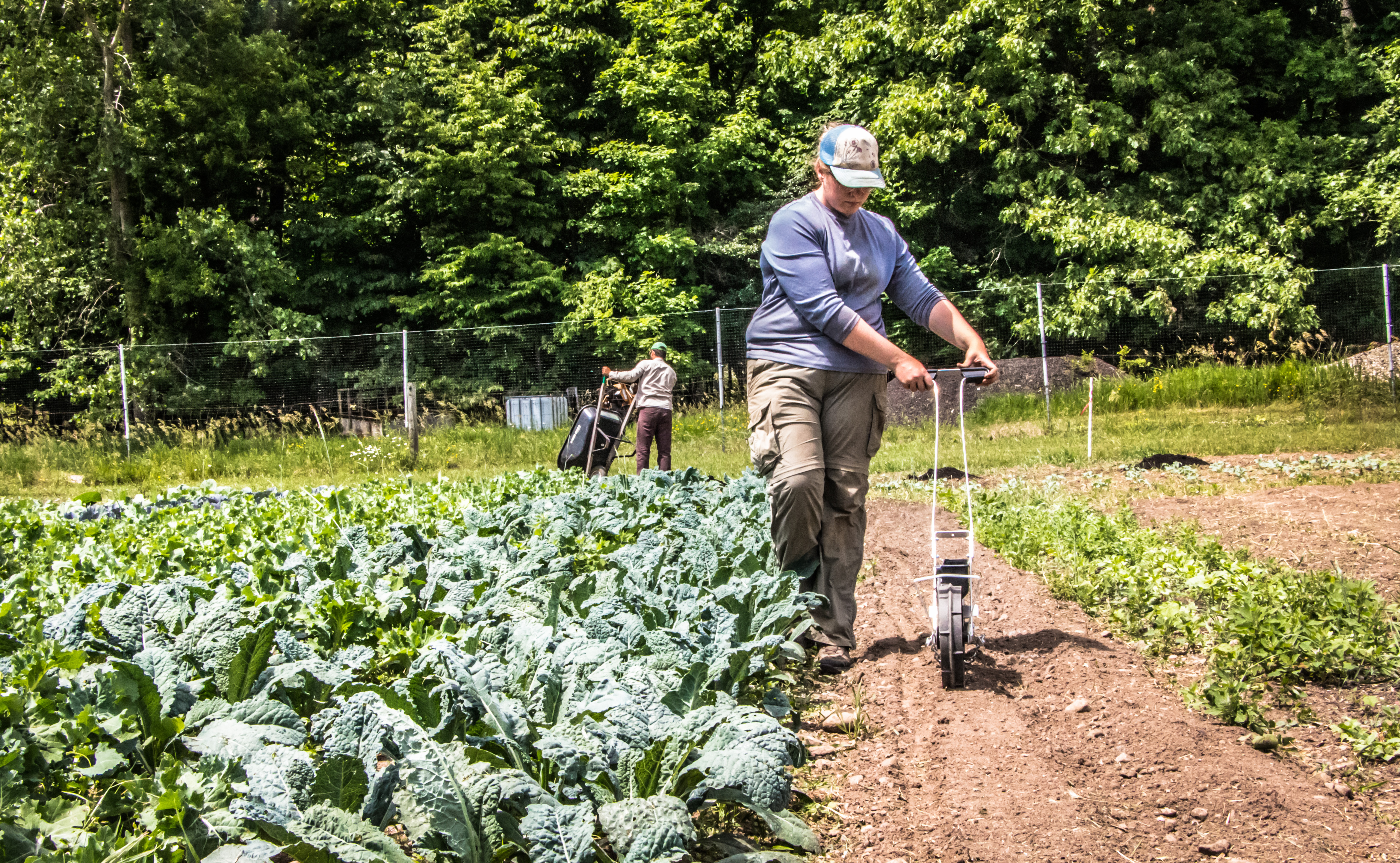 To apply please send an e-mail to Will Jaquinde at jaquinde@msu.edu with the following material:
Resume
Cover Letter, one page, indicating your motivations for participation in the apprenticeship and how this opportunity will inform your future career.
Two References, work preferred.
Application deadline is April 22nd, but applicants may be accepted on a rolling basis.
MSU Extension programs and materials are open to all without regard to race,color, national origin, gender, gender identity, religion, age, height, weight, disability, political beliefs, sexual orientation, marital status, family status, or veteran status.