Smart Gardening with Vegetables 101 Webinar Series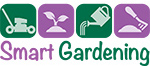 Would you like to learn how to grow vegetables? Join us for a six-week online introductory course on Smart Gardening with Vegetables.
What: We will cover gardening from start to finish: What you need to get started, types of gardening, planning and preparation, soil preparation, plants to select, starting and maintaining healthy plants, garden maintenance, harvest and storage, pollinators and various gardening activities. All resources will be available to download onto your own computer. You may also purchase an optional CD for an additional $37. This will contain all of the class materials except the live sessions.
When: Every year, January-February.
Where: Participate from your home or office computer (hi-speed internet is required).
Why: Enjoy the health benefits of eating your own homegrown vegetables. Learn how you can contribute to the Smart Gardening principles of healthy soil, healthy plants and healthy lawns.
This series qualifies for six hours of Extension Master Gardener educational credits.
Fee: Early bird registration of $30, then increases to $40. There is also a group rate registration for organizations wishing to host this webinar series for a group. The early bird group rate is $70, then increases to $80. Group coordinators are required to complete additional group information, gather survey responses from group members, and email this information to course instructors.
You will need to register for the entire course. If you are unable to attend any of the live sessions, you will receive a class recording. Before the first class, you will receive a "Zoom session link" via email on the Monday before the first class.