Make Gift
WorldTAP Endowment

In 2012, the WorldTAP (World Technology Access Program) Team launched the WorldTAP Endowment Fund to help sustain and expand the WorldTAP programs and networks across the globe.
WorldTAP builds global knowledge partnerships in food and agriculture and enhances MSU's global network for collaborative research, education, and outreach programs. Over the past 20 years, WorldTAP has trained more than 2,500 scientists, policy makers, government officials, administrators, media personnel, NGOs representatives, and private sector personnel from more than 80 countries in diverse areas of agricultural research and development. This cohort of global WorldTAP trainees are now playing vital roles in improving policy, research, education, and outreach capacity of their home institutions and countries. Global challenges of hunger and poverty require continuing efforts and building the next generation of leaders to address these issues through education and training is a key requisite. Your contribution to WorldTAP Endowment fund will assist in building human capital and help more participants and institutions to benefit from Michigan State University's global training and capacity building programs.
Thank you for being an integral part of our global knowledge network and your kind and generous gift to build a greater WorldTAP.
Please send your donations and make your check payable to Michigan State University. (WorldTAP Endowment Fund Allocation Code: A100193). Mail your donation to: WorldTAP office, Michigan State University, Room 176 Plant & Soil Science Building, 1066 Bogue Street, East Lansing, MI 48824. USA.
Or, you may donate online through MSU's website at: http://givingto.msu.edu/guide-to-giving.cfm
Kurien Endowment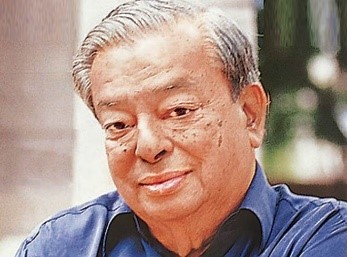 In 2014, our team launched the "Verghese Kurien Endowment Fund" to continue the legacy of the late Dr. Verghese Kurien, the father of Milk Revolution in India. Dr. Kurien was an alumnus of Michigan State University, graduating in 1948. He founded India`s National Dairy Development Board (NDDB) and made exemplary contributions in making India the second largest milk producer in the world through the establishment of dairy cooperatives. To build the next generation of leaders in agriculture and dairy sector, Dr. Kurien established the Institute of Rural Management Anand (IRMA). For his exemplary contributions, Dr. Kurien was awarded the World Food Prize in 1989.
Dr. Kurien`s work impacted lives of millions of small-holder farmers in India and inspired establishment of numerous dairy cooperatives across India and in many developing countries. To our knowledge, Dr. Kurien`s work has impacted and influenced the lives of more people in developing countries than any other alumnus in MSU history. Dr. Kurien passed away in September 2012. To continue his legacy and vision, in 2016, we launched Dr. Verghese Kurien Endowment Fund at MSU. In addition, MSU has started the Kurien Memorial Lecture Series.
We are requesting you make your generous contribution to the Kurien Endowment Fund at MSU.
Please send your donation and make check payable to Michigan State University. (Kurien Endowment Fund, Allocation Code A1001980). Mail your donation to: WorldTAP office, Michigan State University, Room 176 Plant & Soil Science Building, 1066 Bogue Street, East Lansing, MI 48824. USA.
Or, you may donate online through MSU's website at: http://givingto.msu.edu/guide-to-giving.cfm