4-H fair booths: Telling a club's story
Spark interest in 4-H through great booths at your county fair.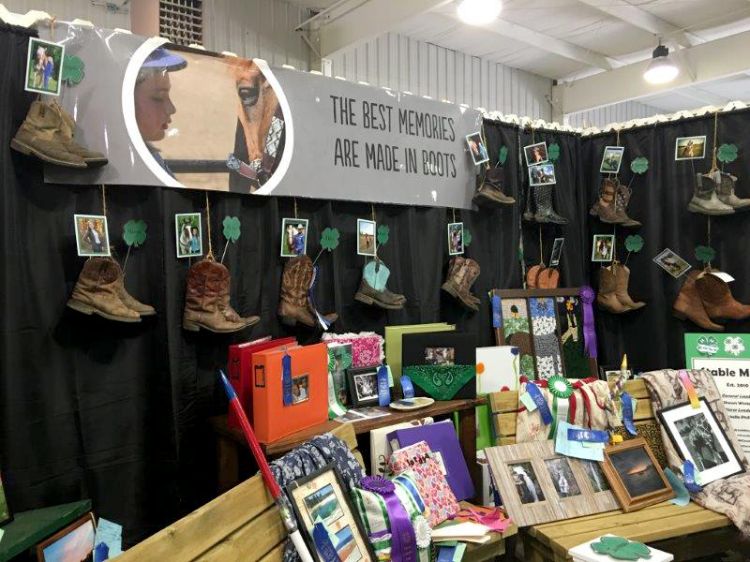 It's fair season across Michigan and much of the United States! Many families are excited to see the carnival rides, chow down on their favorite fair food, connect with friends or see the animals. However, many people bypass an important part of the fair – they walk right by the buildings containing the stories of 4-H members, clubs and other community organizations.
This year, don't skip the 4-H booths and "still projects" such as photography, baking, insect collections, woodworking, arts and crafts and so much more. 4-H exhibits that contain projects can be displayed in a variety of ways such as by club, age of youth, project area or theme. 4-H booths tell a 4-H club or project story. Many times they are connected to a fair theme such as "Making Memories" or "Working Together to Build a Better Community" or "Chasing Your Dreams."
Michigan State University Extension's "Communications Toolkit: Fun, Skill-Building Activities to Do with Kids" has great tips for creating awesome 4-H exhibit booths. Eye-catching ideas for fair or other exhibits and booths are widely available on sites such as Pinterest and Instagram too.
What makes an effective exhibit for a fair, library, school or community event?
They attract attention. Using real objects that showcase 4-H projects, experiences and stories can quickly grab someone's interest.
They stick to a theme or a focus. Many fairs, community events and parades use a theme, so that builds energy.
They showcase the image you and your organization wants to project. If your exhibit has someone accompanying it, make sure they are neat, polite, helpful and wearing a name tag or a club t-shirt. Be ready to share information on how a potential new family, member or someone might want to get involved or learn more.
They try and stay clear of paper handouts. Typically, paper handouts end up on the concourse, tossed in the nearest trash or littered across the fair grounds.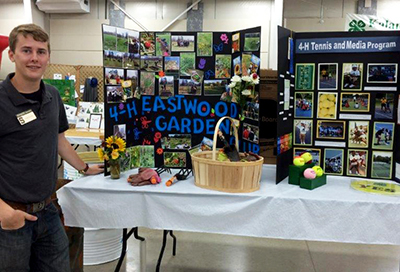 Planning ahead and having a booth committee will make the "best better." Consider the following:
What's the theme? Is the theme related to health, Americana, community engagement, family or robotics? There are many possible themes.
What is your budget? Make sure you keep receipts and know how reimbursement will happen.
Who is the audience? Whether you are at a county fair, back-to-school community event or the local library, think about who your audience is for the exhibit.
What are space considerations? Outdoors? Indoors?
Weather can create havoc, so be prepared with extra duct tape, a staple gun, wind and rain tarps or tents.
Is there electricity or nearby electrical outlets? Is there Wi-Fi?
What are security and safety concerns? Will there be people watching the displays to reduce potential vandalism?
If you are using logos, make sure they are appropriately designed and displayed. If your display or exhibit was in support of a community or business grant, make sure their logos are clearly identified.
Who knew there are strict federal guidelines for using the 4-H clover? Check out the 4-H Name and Emblem Guidelines. The 4-H Clover and Emblem have a long history!
Designing exhibits that work is an opportunity to express your 4-H club's or other organization's projects and showcase efforts. Putting thought up front will make your exhibit one that reflects your group. Best of all, as you are setting up, remember to smile, laugh and interact with others, because it is your story that is being showcased!