4-H volunteers: What your 4-H staff member wants you to know
Discover the difference 4-H volunteers make.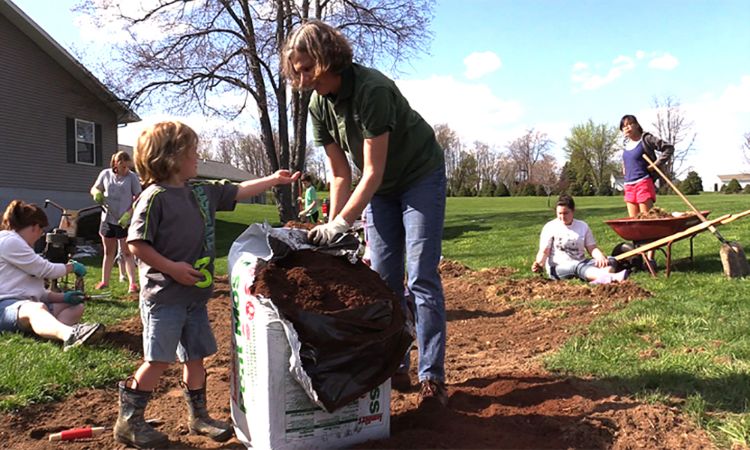 In 2016, over 15,000 adult 4-H volunteers dedicated their time and talents to make Michigan 4-H a program to be proud of. When staff and volunteers work in partnership to support our young people in communities across this great state, powerful things happen. Young people experience new projects, leadership experiences, engage in their communities and interact with policy makers.
Consider this: When 4-H youth were studied over time, we measured the positive impact they experienced and found 4-H'ers are about:
Four times more likely to make contributions to their communities (grades 7-12).
Two times more likely to be civically active (grades 8-12).
Two times more likely to make healthier choices (grade 7).
Two times more likely to participate in science, engineering and computer technology programs during out-of-school time (grades 10 – 12).
4-H girls are two times more likely (grade 10) and nearly three times more likely (grade 12) to take part in science programs compared to girls in other out-of-school time activities.
You can read more about the Tufts study at "The Positive Development of Youth: Comprehensive Findings from the 4-H Study of Positive Youth Development." This study is a longitudinal study that began in 2002 and was repeated annually for eight years, surveying more than 7,000 adolescents from diverse backgrounds across 42 U.S. states.
As a volunteer, you are appreciated and valued for a number of reasons.
You were here when we needed you. Sounds simple, but it is big deal to those of us who need to have a certain number of volunteers or tasks completed to make an event or program happen. Many times, tasks are not difficult but it takes a team effort to bring about success. Remember that old saying, "Many hands make light work." It's true, and when we work together great things happen.
You promoted our organization to the community in a positive way. When you represented us at the event or spoke about what you had done, you shared the difference we made and that was impressive; it really left a positive impact on the group. That positive word of mouth will travel. When you wear your logo and use your water bottle around town, people notice; they connect your can-do attitude with our organization.
You increase our reach in the communities we serve and help us reach new and underserved audiences. You help us make connections so we expand our programs and events. This allows more people to enjoy the benefits of our programs.
You get it done! The job or task is completed and many times it is done very well, sometimes better than what anyone expected or could have hoped for because it was your passion. You cared enough to do your very best and it shows.
We try to say thank you, but know we often miss someone and offer appreciation at different times during the year. We really want you to know you are amazing. Volunteers volunteer with organizations for different reasons and although we may try to recognize volunteers in a variety of ways, we may not be getting the thank you just right for you. We would never intentionally not recognize someone who is volunteering.
Your contributions are greater than time and money; they are a precious commodity that influence the next generation and propel us into the future. Yes, the Independent Sector places a value of $24.14 per hour nationally, and $23.67 per hour in Michigan for 2016 on volunteer time. We utilize this figure for grant proposals, annual reports and recognition events to show the type of community support a program receives from its volunteers. While this figure may be impressive, it doesn't tell the whole story about an organization's volunteers. Volunteers provide many intangibles that cannot be easily quantified. 4-H staff members everywhere say thank you for job well done!
Do you want to be one of the volunteers who make a difference? Consider how you could invest just an hour or two once a week or month to be a part of something bigger than yourself. Make new friends if you're new to a community, get involved with your children or grandchildren, promote your company, share a hobby or just have some fun. Consider volunteering with 4-H. We have opportunities for volunteers to assist members with projects or start clubs that last for a several weeks or longer—the choice is yours. Learn more about Michigan State University Extension and the opportunities that are in your community.