Becoming a horse judge: Part 2
Michigan's 4-H Horse Judges List has a long history of excellence.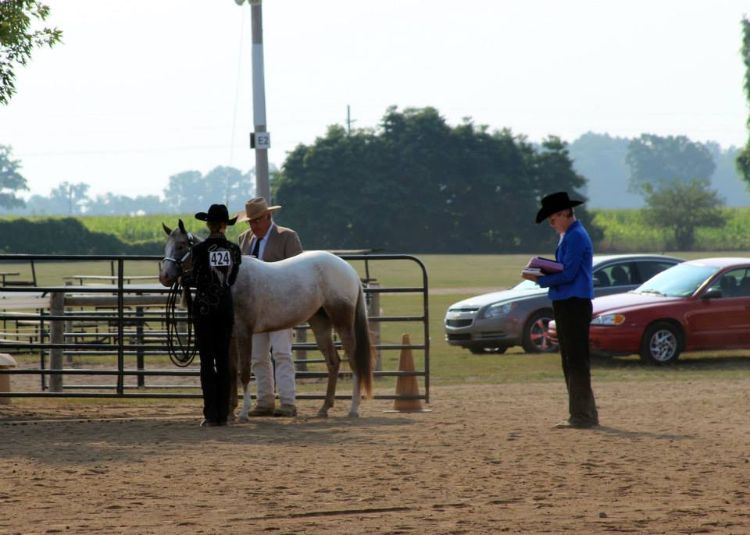 When hiring a judge for horse shows in Michigan, the first place many people often look is the Michigan 4-H Horse Judges List. Since its launch in the 1970s, the program, which is managed by Michigan State University Extension, has a long history of education, volunteer involvement, and continuous improvement. It is often used as a model for other state horse judges lists.
When a person decides they would like to become a Michigan 4-H Horse judge, the first step is to contact the Michigan State University Equine Extension Specialist in the Animal Science Department at Michigan State University. This individual will send the prospective judge an application packet, and will answer any questions about the process that the prospective judge may have, as well as encouraging the prospective judge to apprentice with as many carded judges as possible, and to judge small shows on their own. The applicant is further encouraged to document all of those experiences with the forms provided in the application packet. All application materials are typically due to the Equine Extension Specialist's office by Sept. 1 of each year. The deadline may be extended when Michigan hosts the Multistate Horse Judges and Show Managers Conference, as they will Nov. 14-16, 2014. In summary, applicants should have documented in-ring judging experience prior to applying to the Michigan 4-H Horse Judges list. As stated above this experience can be obtained by apprenticing with carded judges, or making show managers aware that they are working on a judge's card and judging small shows, trail etc. on their own.
Once applications have been received, a panel of approximately 12 volunteers reviews them. The more extensive the materials in the application are, the more the panel can assess how prepared an individual is to become a Michigan 4-H Horse Judge. This panel consists of 10 judges and one to two 4-H Horse & Pony project leaders, who make up the Michigan 4-H Horse Judges Advisory committee. The group scores each application file on a 100-point scale, which is broken down based on such criteria as understanding of 4-H philosophy, experience working with youth, in-ring judging experience, and diversity of horse experience.
Scores are averaged, and based on the average score they may either be invited to an interview with the panel or be asked to obtain more experience in a particular area or areas and reapply. Given that 4-H judges are asked to evaluate conformation, as well as multiple breeds and disciplines, 4-H judges are expected to have a diverse knowledge base of the horse industry.
In the face-to-face interview, applicants are asked questions about how they would handle specific situations judges face in the show ring, as well as questions regarding breeds, disciplines and how they would score particular events. Like the application, the face-to-face interview is evaluated by the Judges Advisory Committee, the scores are averaged, and applicants notified as to their status.
There are three options following the interview. First, applicants may be placed on the conditional judges list and assigned three or five judges to apprentice with during the conditional phase, which may be as long as two years. Assignments are made based on the expertise of the judges the applicants are assigned to, and the areas where the applicant may need to improve their judging skills. Judges on the conditional list are listed in the back of the 4-H horse judges list. It is critical however that this is scheduled quickly, as the assigned judges must provide a good or excellent rating in order for the conditional judge to be placed on the regular list.
Like all aspects of the 4-H program, the Michigan 4-H Horse Judge's List emphasizes continuing education and skill development. Should an applicant fall below a certain numeric score, they may also receive a letter suggesting that they develop their knowledge and skill in specific areas, and reapply.
Once a judge has been added to the regular Michigan 4-H Horse Judges List, they are expected to fulfill annual continuing education requirements, including attending a clinic or seminar, completing an open rulebook test, and getting good or excellent ratings from show committees on at least three Michigan 4-H Horse Show Judges Evaluations over a 2 year period.
Other articles in this series