Building the science back into 4-H animal science projects
Utilize these four free educational resources to help incorporate interactive learning activities for individual 4-H members or club meetings.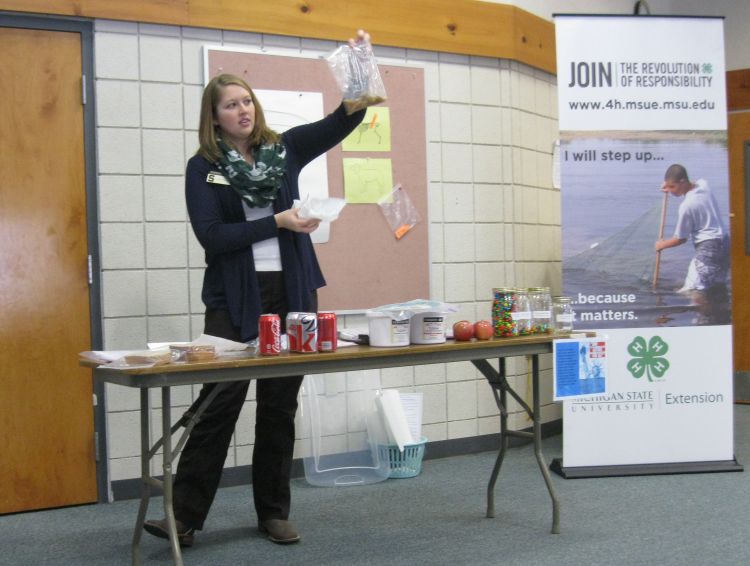 With cold weather outside, there are still plenty of great things that can be done indoors to help teach youth about science. Often times, if you ask youth if they learned science through raising an animal, their response would be no. Science is sometimes hard for youth to describe; however, youth are using science in almost all aspects of raising animals. Anatomy, physiology, biochemistry, chemistry, ethology (study of behavior), virology (study of viruses), bacteriology (study of bacteria), endocrinology (study of hormones) and many more, science plays a large role in animal production. For a further description of how science fits into animal science projects, view the "Showcasing the science in 'animal science'" article from Michigan State University Extension.
To make defining science easier, the National Research Council released a report, "A Framework for K-12 Science Education." Using this report, MSU Extension and Michigan 4-H are working to increase science literacy through the inclusion of the Scientific and Engineering Practices described in the framework. Whether a small or large setting, integrating education into 4-H member's project areas allows for youth to be more engaged in their animal project and also apply new skills to their project. Moreover, MSU Extension offers many free resources to help teach youth at home or in a club setting the science found in our 4-H projects. These four resources will help increase science knowledge relating to the animal science project areas.
Additionally, there are several volunteer trainings offered in Michigan throughout the year as well as more resources on the Michigan 4-H Resources page. There are also numerous curriculum resources available for purchase from the National 4-H Mall.
Other articles in this series: