Car seats: Rear-facing, forward-facing, booster or seat belt?
Guidelines for deciding how your child should ride in the car.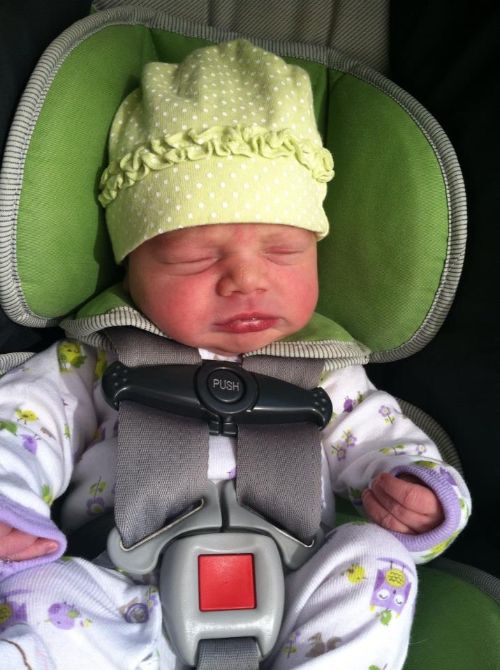 Car seats have saved countless lives since their use in vehicles became standard in the 1980s. However, the recommendations and rules seem to be continuously changing and it can be very challenging to keep up on the most current recommendations and decide how to safely transport your child. It is important to select a car seat that fits your child correctly, your vehicle correctly and you can use correctly every time you are transporting your child. The National Highway Transportation Safety Administration recommends the following guidelines to deciding how to transport your child.
Rear-facing car seat
Infants and toddlers should remain in rear-facing car seats until they reach the maximum height or weight limit of the seat, or until they are a minimum of two years old. Keep your child rear-facing as long as possible. Children are over 500 percent safer in a rear-facing restraint than in a forward-facing restraint. Their feet may come in contact with the vehicle seat back, however, fit is not measured by leg length. Refer to your child restraint owner's manual for guidelines on the height and weight limits of your particular child restraint.
Forward-facing car seat
Once a child has outgrown their rear-facing seat, they should ride in a forward-facing car seat with a five-point harness and a top tether. Children should remain in a forward-facing car seat as long as possible to the maximum height or weight limit as indicated by the child restraint manufacturer. It is safest for children to remain in a harnessed car seat until they are developmentally able to sit still in a belt-positioning booster seat. For most neurologically typical children, it is around five or six years old or kindergarten entry age when children are able to sit still for longer periods of times. However, there is no need to transition a child to a belt-positioning booster seat as long as they still fit by height and weight in their harnessed car seat.
Booster seat
Children who have outgrown their forward-facing car seats should ride in belt-positioning booster seats until they are tall enough to fit in a seat belt properly. Most children need a booster seat until they are approximately 4-foot-9-inches tall. Booster seats come with and without a seat back. Boosters with a back, often called high back boosters, provide additional support, shoulder belt routing and head and neck protection in the event there is not a vehicle head restraint.
It is typical for children to use a high back booster until they outgrow it by height and then use the backless portion of the seat until they fit the seat belt alone. Research shows that many parents discontinue the use of the booster seat far too soon. Children, including older children ages eight to 12 that do not fit the vehicle seat belt correctly, are at much greater risk for abdominal injuries often called "seat-belt syndrome," including ruptured bowels, bladder and spleen.
Seat belt
Once children fit the seat belt correctly, which is typically around a height of 4-foot-9-inches, children may discontinue a booster and use a lap and shoulder seat belt in the rear seat. For a seat belt to fit correctly, the lap portion should lie across the upper thighs, not the stomach. The shoulder belt should cross the center of the child's shoulder and not cut into their neck or face. Their knees should bend at the seat edge and their feet should touch the floor. When a child meets all of these criteria, they are ready to be buckled up in the seat belt alone. However, they should not ride in the front seat until they are 13 years of age due to risk of injury from crash forces and frontal impact airbags.
While it can feel like a "graduation" to move your child up to the next stage seat, it is in fact often a less safe option. Children are safest to remain at each stage as long as possible. Use child restraints, seat belts and booster seats for every ride in the car, even short trips in the neighborhood or to school. The National Highway Safety Administration offers much more information on safe transportation of children including videos of proper installation, tips on choosing car seats, recall notices and ease of use rankings.
In order to be sure your child is riding safely, visit a certified child passenger safety technician for a car seat check. Data shows that over 80 percent of children's car seats are installed or used incorrectly. Be sure your child is safe before you're driving in sleet and snow; find a car seat tech near you and schedule time to be sure your most precious cargo is riding safely!
For more information about early childhood education and other topics, visit the Michigan State University Extension website.