Co-working space: the next frontier
Working from home may have its advantages, but having a supportive community of other workers in your environment can lend to creativity, networking and productivity.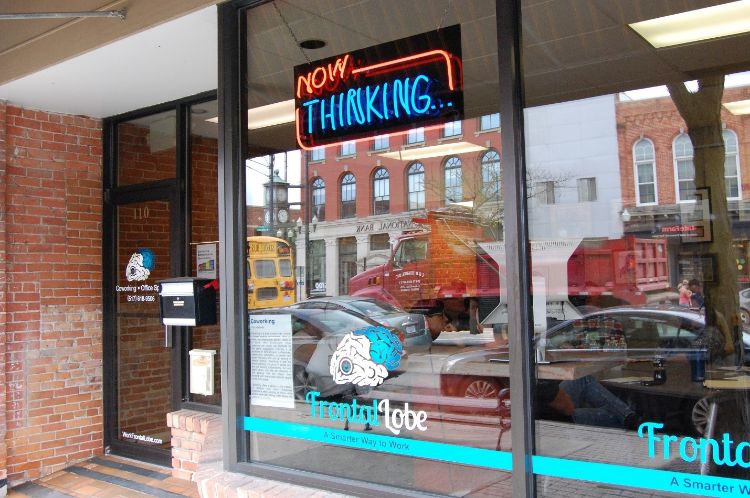 Forbes reports that 14,000 co-working spaces may be in operation by the end of 2017. This trend, up from 3,400 just 4 years ago, is making it possible for those working from home on their own or for others to have the ability to get out of the house and establish a regular working routine with others in proximity for interaction. This adds to not only to a professional feeling, but also the professional image of a regular office space for clients.
Coffee shops and libraries have provided high speed internet access; however, the lack of private meeting space has dimmed the "business-like" atmosphere necessary for success. Co-working spaces may be privately operated, community based or a cooperative. All these business structures only serve to enhance the entrepreneurial spirit of a community. The ability to both communicate and collaborate on projects with other individuals lends itself to socializing and even the sharing of clients for symbiotic tasks.
Some co-working spaces are open lofts with work stations, while other offer a mix of open space and private (sound proof) offices. Most have private conference rooms for meetings. This space is often made available to the public (for a fee). For a building owner being able to rent space not being utilized, like to an upstairs or backroom provides additional income and serves the needs of the community.
Co-working spaces offer up many key amenities of a typical office space/environment: high speed internet access, phone service, mailbox, street address, shared use printer and purchasing of office supplies together to reduce costs. Some co-working spaces even offer a free week trial to determine if a new tenant is a good fit from all three perspectives; new tenant, current tenants and building owner.
Co-working spaces generally operate 24/7 with keycard access for tenants. Other benefits may include provided parking, tech backup, bookkeeping, insurance and an always full coffee pot.
Additionally, co-working spaces encourage tie-ins with local events, holding workshops and working with local business groups, like the DDA, city and local officials and the Chamber of commerce.
Small Biz Survival http://smallbizsurvival.com provided a summary statement, "Co-working works best when it's a community too. It allows you to build more entrepreneurship in your town, co-working is a smart place to focus." One example of co-working space in Michigan is Frontal Lobe. http://www.workfrontallobe.com/
Michigan State University Extension educators help communities enhance, establish and grow entrepreneurship opportunities