College of Agriculture and Natural Resources names 2023's Outstanding Student Leader
The 2023 CANR Outstanding Student Leadership Award winner is Andrew Smith, who will represent the graduating seniors as class speaker at the undergraduate commencement ceremony.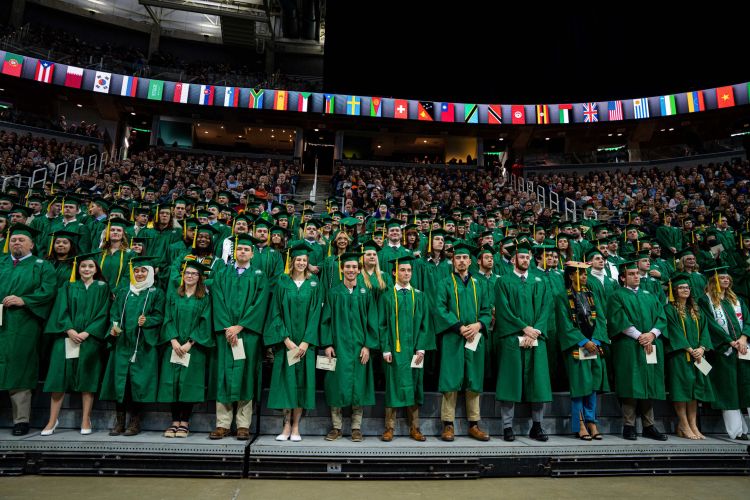 The 2023 College of Agriculture and Natural Resources (CANR) Outstanding Student Leadership Award winner is Andrew Smith, who has earned a dual major in Agriculture, Food and Natural Resources Education and Agribusiness Management.

Faculty members, academic advisors and club advisors nominated students who have shown service and leadership in the college, department/school and through their university activities.

By tradition, the winner of this award will represent the graduating seniors as class speaker at the CANR commencement ceremony for undergraduates on May 6, 2023.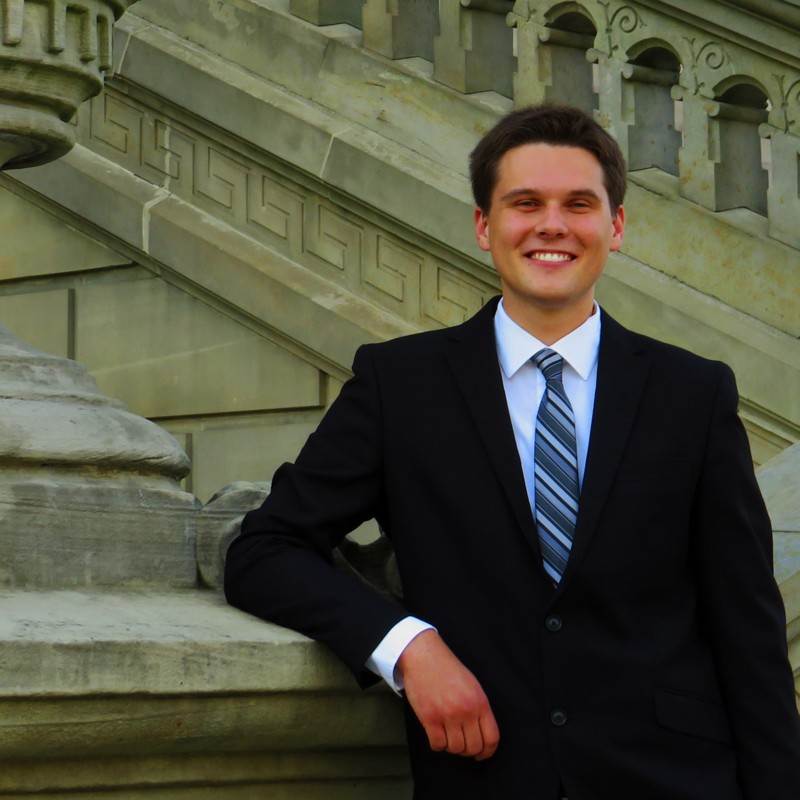 Outstanding Student Leader Award Winner & Commencement Speaker:
Andrew Smith, Spring '23
Departments of Community Sustainability and Agriculture, Food and Resource Economics
Majors: Agricultural, Food, and Natural Resources Education, Agribusiness Management
Minor: Environmental Studies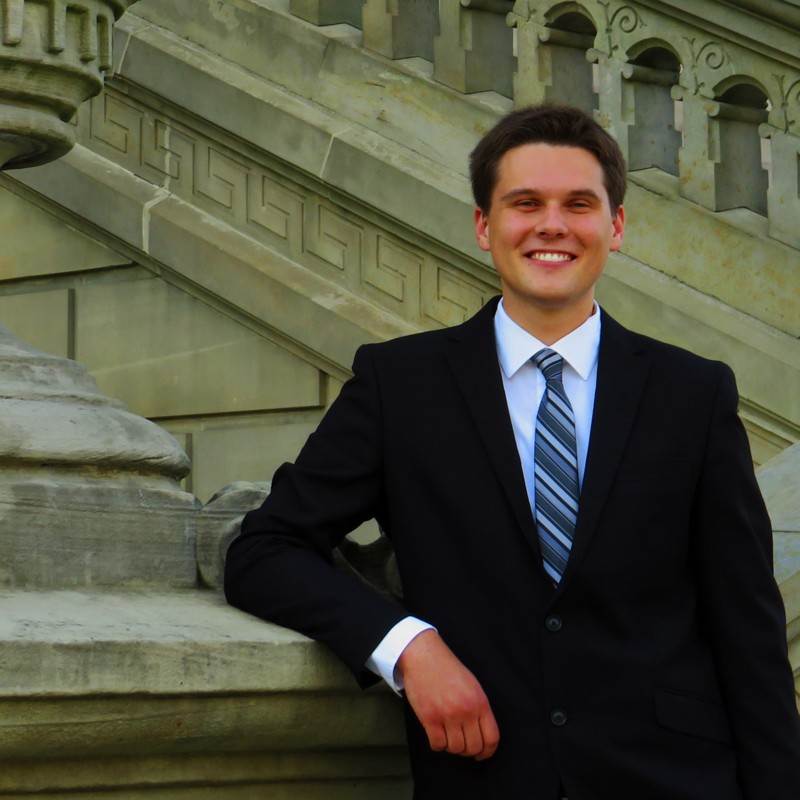 Andrew is from Bay Port, Michigan, where he was raised on a six-generation family farm, which taught him the values of community service, learning from his network, and engaging in the needed to sustain the world. Andrew hopes to give back to the farming community through a career in agricultural policy and advocacy – and possibly through representing them in government.

As a student, Andrew was involved in a variety of organizations that let him serve, advocate, and create meaningful connections. During his freshman year, Andrew served as the Michigan FFA state treasurer where he represented Michigan's 9,000 FFA students. He served as the vice president of programing for the CANR Student Senate, where he planned and facilitated the Agriculture and Natural Resources Olympics. He was part of the e-board team to revitalize and lead the MSU Collegiate Farm Bureau chapter and was involved with the Alpha Gamma Rho Tau Chapter. Andrew is a member of the Honors College and was on the Dean's Honors List with a cumulative 4.0 GPA.

Following graduation, Andrew will move to Washington D.C. to work at the Aluminum Association as their regulatory affairs manager, where he will be leading their environmental, safety and health policy portfolios. He hopes to gain policy knowledge and relationships so that he can continue to serve Michigan communities.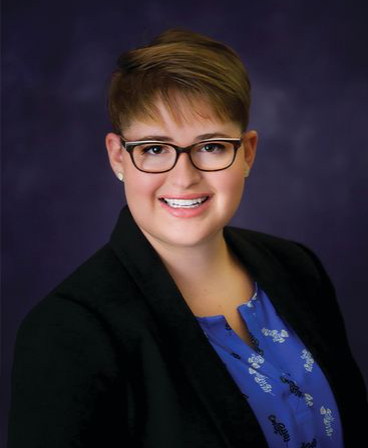 Outstanding Student Leader Award Nominee:
Addy Stuever, Spring '23
Department of Community Sustainability
Major: Environmental Studies and Sustainability
Minors: Environmental Sustainability Studies, Leadership in Integrated Learning

Addy made the most of her time at MSU including her participation in the Bailey Scholars Program, the Residential Initiative on the Study of the Environment, as a William A. Demmer Scholar and a Communications Intern within the Department of Fisheries and Wildlife. Addy has been accepted to the Lutheran School of Theology at Chicago where she will pursue a Master of Divinity in Word and Sacrament with a concentration in Environmental Ministry.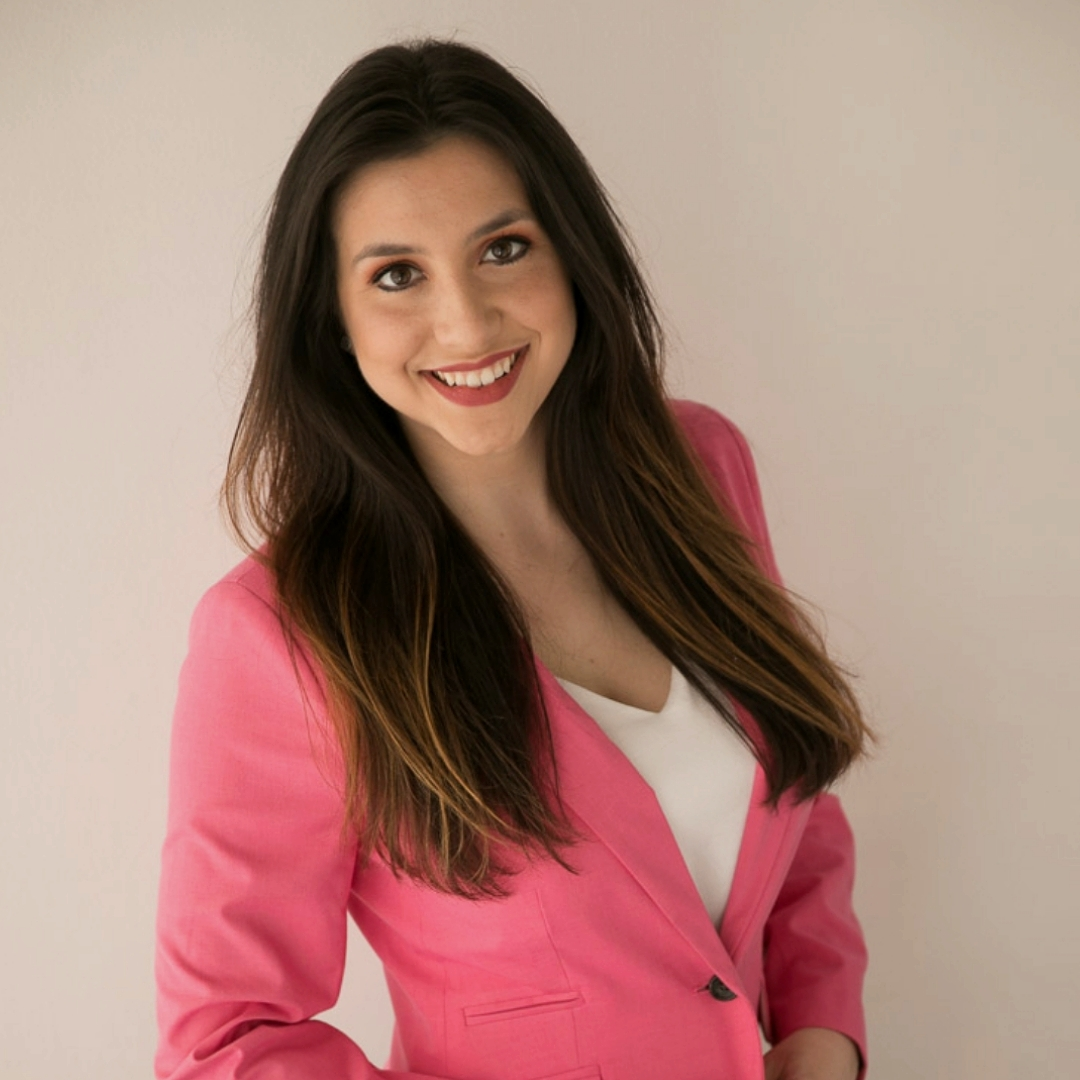 Outstanding Student Leader Award Nominee:
Lia Mastroianni, Fall '22
School of Planning, Design and Construction
Major: Construction Management

During Lia's time at MSU, she served as the president of Professional Women Builders, a student organization devoted to advancing women in construction and providing opportunities for students to learn and grow. She sat on e-boards for several other organizations on campus, pursued undergraduate research and served as a student ambassador. Lia has also presented at the International Builders' Show for both Professional Women Builders and the Student Residential Construction Competition Team. Lia is currently working as a scheduling coordinator for a general contractor in the Detroit area.