Festival of Families in Berrien County
Michigan State University Extension participated as a vendor to promote 4-H Youth Development at a local Festival of Families event.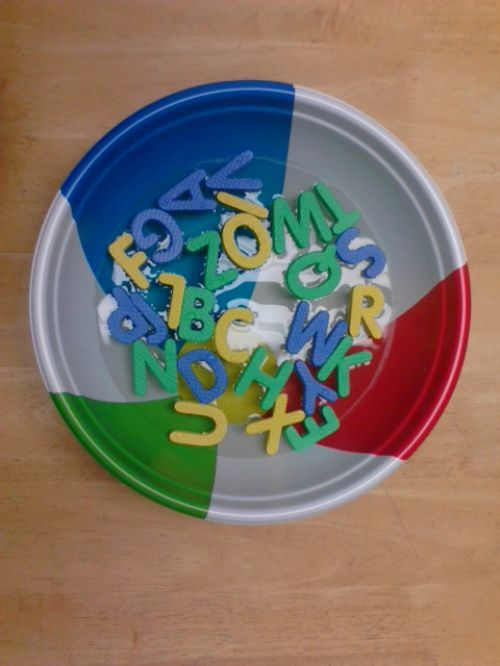 Following storms the night before, the weather cleared and the sun shined for the Festival of Families, held September 6 at the Berrien County Youth Fairgrounds. The Best Friends 4-H Club brought their companion dogs to promote their 4-H club that pairs dogs with youth with disabilities to build and foster life skills. In addition to the 4-H club, other 4-H volunteers and staff attended to promote the 4-H program to the public and offer a hands-on activity to make your own zipper pull.
The Berrien Regional Educational Service Agency's Festival of Families provides an opportunity for local residents to learn about the educational and community resources available in the region, which aim to help children and families succeed. I was set up with the Transition Services, which offered resources that help young people succeed in the transition from K-12 education to working toward their future goals. Other vendors included higher education, the military and community services.
In addition to providing 4-H career preparation resources, I adapted the Alphabet Soup activity from the 4-H WOW! Wild Over Work curriculum. Since the event was held outdoors, I found a bowl fashioned as a beach ball and filled it with water and foam alphabet letters. Participants were able to pull a letter from the bowl and were then asked to name a job or career that started with the letter they drew. More than 104 youth and 25 adults participated, earning 4-H pencils for their efforts.
This activity worked well for the venue as it made people think for a moment. A quick, educational activity, the game held the participant's attention long enough to talk about 4-H Youth Development and our 4-H career preparation resources. Parents, teachers and other adult volunteers were as eager and thrilled to participate as the young people, many of whom wanted to play more than once.
As a Michigan State University Extension 4-H educator, we never know when or where we will hear we made a difference. While at the Festival of Families event, I had the pleasure of visiting with one of the teachers I worked with in April at Lighthouse Education Center. When I asked her what she thought of the presentations, she shared that they were helpful to the older students and that I made them feel like they could do anything! She hoped we might be able to come up with a way of doing smaller groups or more one-on-one in the future, if I am able to return. She also indicated she had shared the resources from the class presentations with her own child and she left with a couple of our newer resources such as Good Manners – Etiquette and The Seven Steps to a Great Thank You Note. It was great to know that my efforts, and those of 4-H, made a difference and I hope there will be positive stories such as this that result from our participation in the Festival of Families event.