Four easy steps to put your school garden to bed
It is time to prepare your garden for the cold season ahead.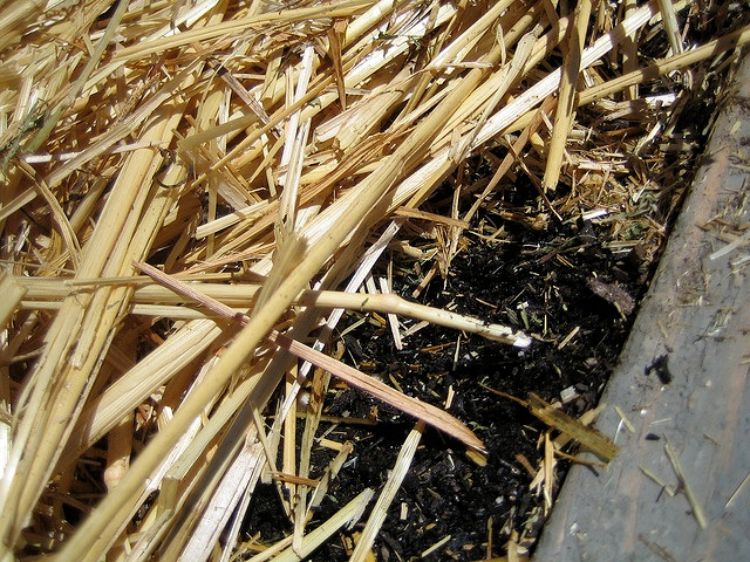 There is no more denying it – fall has arrived, and winter is on its heels. The leaves are giving up on staying attached to the trees, and in some areas of the state they have already fallen. While some of us may be sad that we will soon be breaking out our warmest clothes and waving farewell to pleasantly temperate days, there are still many things to do outside to prepare for our winter season. One of these tasks is putting the garden to bed.
Just like our homes, apartments and places of work, we need to prepare our gardens for the potentially harsh weather ahead. For school gardeners, this is a wonderful opportunity to engage your students in a seasonal education experience.
Putting your garden to bed has direct benefits to the health of the garden ecosystem. This process will amp up your soil health, increase organic matter, prevent erosion, and reduce the risk of insect and fungal pests.
Follow these steps to prepare your garden for the winter and lay the foundation for a healthy, productive system in the spring:
Remove all annual plants, with the potential exception of root crops or crops that you are using season extension to grow. If plants still have unripe fruit, harvest them and store them inside until they ripen. This mainly applies to tomatoes. The annual plants can be added to your compost pile to cycle their nutrients back into the soil, unless they are diseased. In that case, dispose of them. Removing annuals will also decrease the possibility for insect pests to overwinter.
If you planted crops that are intended to be stored in the soil, such as carrots, beets or parsnips, ensure that you mulch them generously with straw to keep the soil at a more consistent temperature. You can harvest these crops for a few months into the winter. Some farmers plant enough root crops to harvest all winter!
Now is a great time to add organic material to your garden. In Michigan, leaves are one of the easiest options to use. Leaves will break down more easily over the winter if you shred them first, but it is not necessary. You can also use straw or compost as alternate options. Work some of whatever material you choose into the soil and ensure that you cover your soil with leaves or straw. Having a layer of material on the garden will help to prevent soil erosion over the winter.
If you have herbaceous (non-woody) perennials in your garden, cut them back to one or two inches above the ground. To reduce risk of a disease spreading, do not compost these plant materials at home. You can send them to your municipal yard waste management service, if available in your community
These tips are adapted from Oregon State University Extension, Purdue Extension, and Colorado State University Extension's guidelines for putting the garden to bed. Refer to any and all of these resources for more in depth information.
Michigan State University Extension supports the development and sustainability of school garden projects throughout the state and expanded learning opportunities for Michigan's youth.