Helping youth succeed in science – Part 1: Scientific and Engineering Practices
Science education is changing to keep Michigan at the forefront.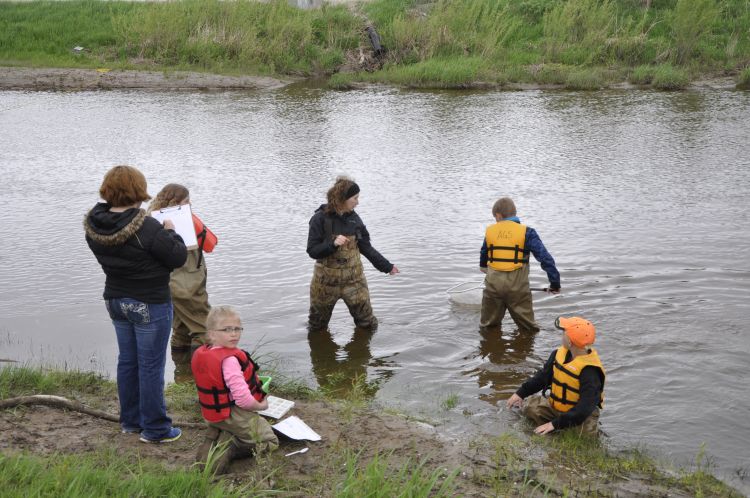 Educators are stepping up to advance science literacy in learners of all ages across Michigan. In 2011, the National Research Council released a report, "A Framework for K-12 Science Education," based on their research of the best practices for science education. The authors describe this work as "the first step in a process that can inform state-level decisions and achieve research-grounded basis for improving science instruction and learning across the country." Supporting this new research, Michigan State University Extension and Michigan 4-H are working with educators across the state to increase understanding of the Scientific and Engineering Practices described in the framework.
The Scientific and Engineering Practices outlines eight simple but powerful practices about how to engage youth in science and engineering to increase STEM (Science, Technology, Engineering and Mathematics) literacy. Science is exploring questions to help youth develop an understanding of the world around them while engineering is about designing solutions to problems we face in our world. The eight practices are:
Educators who engage youth in the practices of science can help youth better understand the development of scientific knowledge, the work of engineers and the links between engineering and science to make student's knowledge more meaningful and embed it more deeply into their world.
This is the first of a series of nine articles that will explore a variety of ways you can help youth engage in Scientific and Engineering Practices. Although the series will address individual practices, it is important to remember that as a whole they increase STEM literacy and like science itself, the individual practices do not function in a vacuum, but are intertwined with STEM exploration. To learn more about the Scientific and Engineering Practices, you can download a free copy of "A Framework for K-12 Science Education," or Appendix F of the Next Generation Science Standards.
To learn more about helping youth succeed in science, read the other articles in this series listed below and explore the MSU Extension Science and Technology website.