How you can reduce biosecurity risks in 4-H projects: Part 8
Biosecurity related to 4-H projects is a matter of high priority! Taking simple precautions will protect animals, members and consumers.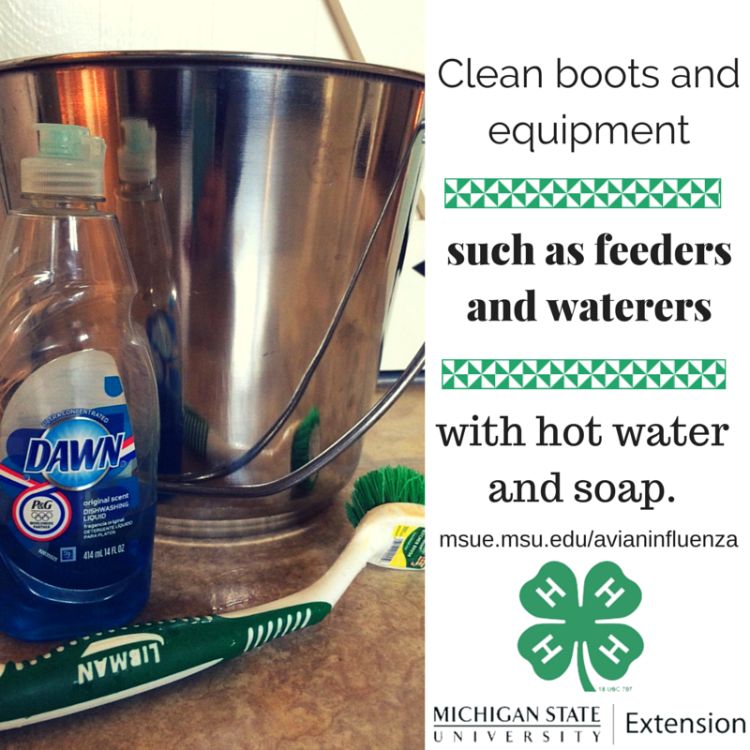 Michigan State University Extension continues a series about national and state agencies identifying biosecurity related to animal agriculture as a high priority. The United States Department of Agriculture has a long-term goal of safeguarding the animal production industry from accidental outbreaks of animal disease. Disease control and surveillance and food system security are high priorities in ensuring that people and animals are protected.
As mentioned in part 1, 2, 3, 4, 5, 6 and 7, 4-H animal exhibitors can do their part to help safeguard the animal production industry by paying particular attention to their management, both on their own farms and during exhibition. This article will continue to provide an overview, focusing on practices 4-H'ers can implement at home to prevent the spread of disease.
Another important biosecurity tip, in addition to those previously outlined, is regularly washing the equipment that you use within your facility. In this instance, equipment includes feeders, water tanks, buckets, feed pans, brushes, grooming stands or chutes, floor mats, trailers and many other specie specific items.
To clean your equipment, you can use an all-purpose sanitizer that is approved for use with animals, dish soap or bleach. For youth projects, it is strongly suggested to use dish soap because it is a safe and easy-to-use product.
When washing your equipment, it is important to remove all organic material from every surface of the item. Organic material could include manure, dirt, grass hair, and feed residue. Use a scrub brush to thoroughly scrub the item. When rinsing the item, make sure that the rinse water runs clear before you stop rinsing, to ensure that all of the remaining soap has been removed. Allow the item to dry completely before using.
The next article in this series will highlight the importance of limiting exposure to your animals.