Lessons learned from a career in school nutrition
Amy Klinkoski, Nutrition Services Coordinator for Grand Rapids Public Schools, shares her values and advice for the next generation.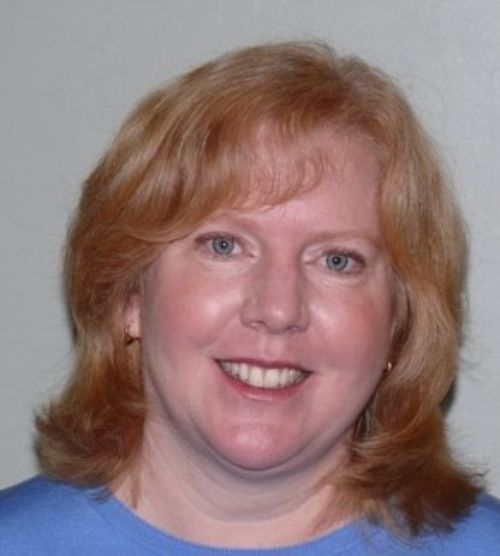 On Feb. 5, 2016, Amy Klinkoski will be writing her last menu featuring Michigan bean soup, winter squash and local milk for Grand Rapids Public Schools Nutrition Services. After almost 20 years of service to GRPS, she will be stepping down as Nutrition Services Coordinator. In this role, she is responsible for menu development and food procurement for 62 school buildings serving a total of 8,600 breakfasts and 15,500 lunches each day. Klinkoski says she is ready to work on a part-time basis to promote healthy eating in a variety of creative ways.
Klinkoski is one of the state's most recognized school food service professionals among those of us working to put Michigan foods on school menus. Grand Rapids Public Schools was among the first districts in the state to source Michigan apples. After apples, came a partnership with New Era, MI based Country Dairy to change the way school milk is packaged. They tossed out the paper cartons, which are hard for kids to open, have a tendency to leak, and often times can't be recycled. Country Dairy installed a new plastic bottling line for their milk, which they bottle right on the farm. At first, this new product line was just for GRPS, but soon many other districts started knocking on their door.
Another career highlight includes increasing school breakfast participation among secondary school students from 15 percent of secondary students eating school breakfast to 40 percent of students today. Klinkoski says, "I saw students eating salty snacks or candy and drinking soda pop in the parking lot before school, while at the same time we had healthy breakfast items inside. Kids can't reach their full potential on this kind of diet. I had to do something. It started with talking to students, school nurses, PE teachers, and parents to help everyone realize how important a healthy breakfast is and how easy it is for students to come a few minutes early for a nutritious meal."
Klinkoski also credits Michigan State University Extension in helping her design and launch an innovative Healthy Eating Coach volunteer program at GRPS. These Healthy Eating Coaches attend one or more school lunch periods each month and talk to the students about a new food item on the menu or about how foods help their bodies stay healthy. Klinkoski provides Organ Wise Guys materials to volunteers as talking points tied to the featured food items.
"It really makes a difference when an adult role model can encourage students to try new foods. It can take several times of trying before kids will accept a new food. Sometimes my staff says they don't want to spend the time to purchase, cut and cook vegetables that the students don't want to eat. But I know it is so important for their long term health that fruits and vegetables, whole gains and low fat dairy be the majority of their diets," said Klinkoski.
When asked about how she became interested in child nutrition, Klinkoski said it was a result of her work as a food service director at a retirement community in East Lansing and the fact that she was a mother. "My residents in the long term care facility were suffering from conditions that I knew might have been prevented if they had proper nutrition when they were younger. As a mother of young children at the time, I wanted to have a positive impact on the health of the next generation."
Klinkoski received her Bachelor of Science degree in dietetics from Michigan State University and a Master's Degree in Human Nutrition from Andrews University. She encourages young people to join this profession – especially if they are risk takers, like managing people, and have a passion for healthy food.
"You can really have a significant, positive impact on people's lives. I've had people come up to me in the library and the grocery store to tell me they learned how to make healthy fruit smoothies, yogurt parfaits, and bean soup from me and now they make them for their family or for classroom parties," said Klinkoski.
When asked about her future, Klinkoski said she plans to stay engaged as a professional development trainer for the School Nutrition Association of Michigan. She is interested in working to help to increase summer meal program and breakfast program participation. To contact Amy Klinkoski about school nutrition issues, send her an email at ajklinkoski@gmail.com