Liu again recognized as global top researcher
Jianguo "Jack" Liu, director of the Center for Systems Integration and Sustainability, has been named to the "2023 Highly Cited Researchers" list, a ranking organized annually by Clarivate Analytics.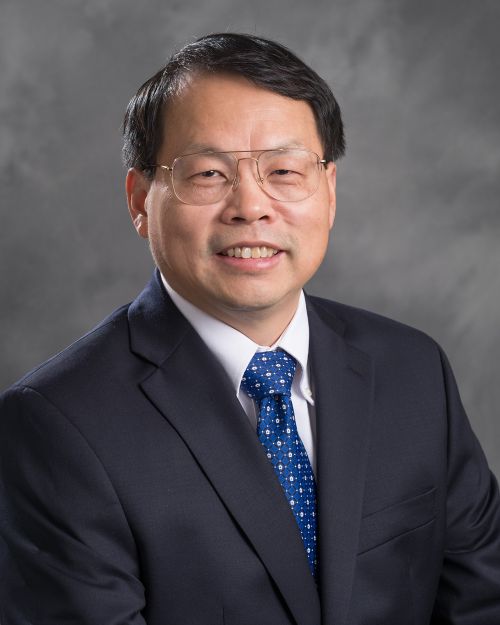 Jianguo "Jack" Liu, Rachel Carson Chair in Sustainability in the Department of Fisheries and Wildlife, is one of five researchers and professors from Michigan State University recognized in the "2023 Highly Cited Researchers" list, a ranking organized annually by Clarivate Analytics.
The national list recognizes research scientists from across the globe who have offered expertise and significantly influenced their respective fields of research. The list is created from highly cited papers that rank in the top 1% of citations for field and publication year in Clarivate's Web of Science citation index. Of the world's population of scientists and social scientists, highly cited researchers are one in 1000.
The release of the list is highly anticipated by hundreds of organizations and institutions every year. MSU researchers continue to make the list, with all five of this year's awardees also having been included in the 2022 list. Their extensive expertise ranges from sustainability to human medicine to environmental science, among other disciplines.
Liu, a University Distinguished Professor, focuses on addressing complex human-environmental challenges through systems integration. He has been named as a highly cited researcher in 2018, 2021 and 2022. He is a core faculty member in MSU's Ecology, Evolution, and Behavior Program.
Also named this year from MSU:
Morteza Mahmoudi is an assistant professor in the Department of Radiology and Precision Health Program in the College of Human Medicine.
David Roy is the director of the Center for Global Change and Earth Observations in the College of Social Science and a professor in the Department of Geography, Environment and Spatial Sciences.
James Tiedje is a University Distinguished Professor and the director of the MSU Center for Microbial Ecology in the Department of Plant, Soil and Microbial Sciences in the College of Agriculture and Natural Resources.
Gregg Howe is an MSU Research Foundation Professor and University Distinguished Professor of biochemistry and molecular biology in the MSU-DOE Plant Research Laboratory and College of Natural Science.