New staff helps to breathe life into U.P. incubator farm
A farm site at the MSU Upper Peninsula Research and Extension Center that has not been used for some 30 years is experiencing a rejuvenation, thanks in large part to the addition of three staff members and an intern.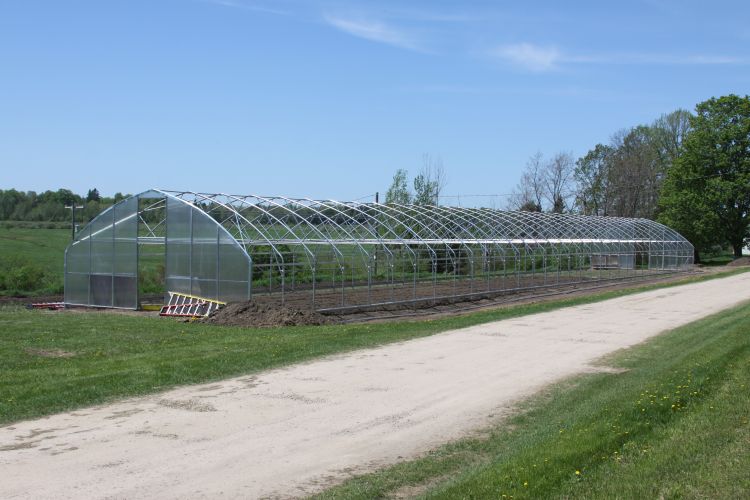 CHATHAM, Mich. – A farm site at the Michigan State University (MSU) Upper Peninsula Research and Extension Center (UPREC) that has not been used for some 30 years is experiencing a rejuvenation, thanks in large part to the addition of three staff members and an intern.
New UPREC employees Collin Thompson, Brendan Sinclair and Liesel McCleary, and intern Madeline Judge are working to prepare the North Farm facilities, one of two farm sites at the research center, in anticipation of its opening in 2015. The facilities will include a new incubator farm designed to help local community members learn the latest techniques for farming in the U.P.'s sometimes challenging growing climate.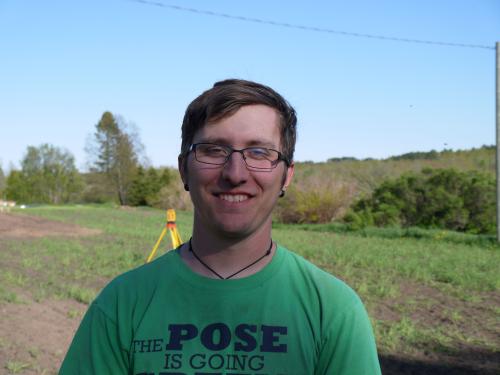 "The farm incubator is in its first stage, and the team is building it from the ground-up," said Ashley McFarland, UPREC coordinator. "This season the team is getting everything ready so that during the next growing season we can open it for teaching."
Thompson, the new farm manager, is responsible for the management of the old farm site revival and its facilities, from deciding which crops to plant to developing educational programs. His experience in selling, building and maintaining hoophouses -- one of the central technologies for extending the growing season in the U.P. – has already proved valuable, along with his knowledge of four-season vegetable farming in his native Iowa, McFarland said.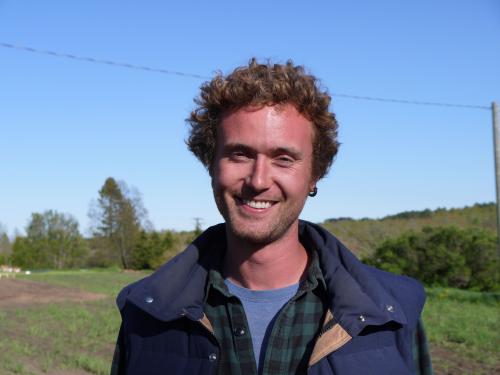 "We had a diverse and deep pool of candidates for the new farm manager position, but Collin rose to the top," McFarland said. "He has diverse farming experience in similar climates, and he understands the business side of things, which are both crucial to what we're trying to teach people on the incubator farm."
Sinclair and McCleary are both assistant managers who perform essential functions on the North Farm. A former MSU Student Organic Farm crew member, Sinclair also has extensive experience with hoophouse farming, as well as expertise in composting and sustainable agriculture.
"He's been a tremendous asset and an extremely hard worker," McFarland said. "He's great at what he does and communicates well with people. When people stop by, Brendan is the one who greets them at the door and helps them learn."
McCleary grew up around farms in her native Kansas before coming to MSU to complete the Organic Farmer Training Program. She has a full range of agricultural experiences, including organic, urban and high-altitude farming, as well as livestock experience that will become more useful as the North Farm expands.
"She's a great worker who appreciates and understands the relationship between farming and the ecosystem," McFarland said. "She's very knowledgeable about growing and brings a diverse array of experiences."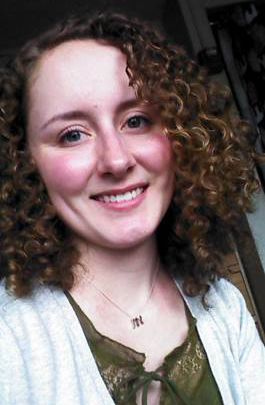 Judge, an MSU student studying sustainable agriculture and professional writing, has also played an important role assisting with both farm preparations and developing communication materials.
"Since she started with us in May, Maddie's become very involved on the North Farm because of her interest in sustainable and local food production," McFarland said. "We'll be sad to see her go in August when she has to go back to school."
The team has made great strides in readying the incubator farm for learning next season.
"They had a blank canvas on that farm," McFarland said. "They've been able to take that and develop the infrastructure and establish a functional operation, and that's a testament to their work ethic and diverse experiences. They're all well-educated, young professionals, and no matter who comes to the farm, they'll learn something from the team."
Established in 1899, UPREC is a 1,262-acre facility that serves as the hub for integrated crop and livestock research for Michigan's Upper Peninsula. Applied research on pasture-based cattle management practices and cropping rotations is conducted. Outreach efforts focus on expanding knowledge of local food systems. For more information, visit http://agbioresearch.msu.edu/centers/uprc.
MSU AgBioResearch engages in innovative, leading-edge research that combines scientific expertise with practical experience to generate economic prosperity, sustain natural resources and enhance the quality of life in Michigan, the nation and the world. It encompasses the work of more than 300 scientists in seven MSU colleges - Agriculture and Natural Resources, Arts and Letters, Communication Arts and Sciences, Engineering, Natural Science, Social Science and Veterinary Medicine - and has a network of 13 research centers across the state.