Niche Michigan organic tea producer embraces traditions
Most tea drinkers enjoy imported tea without knowing of the many varieties of organic teas that are grown and processed on a unique farm right here in Michigan.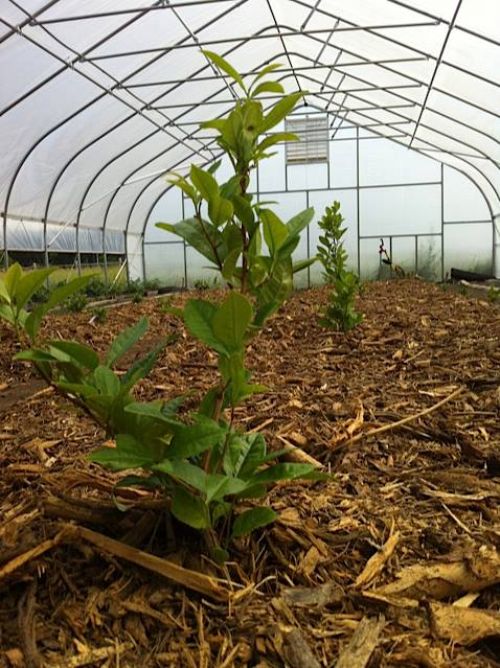 If you enjoy a cup of hot tea or glass of iced tea, you are joining 158 million Americans who are drinking it on any given day. This is according to the Tea Fact Sheet – 2013 which also claims that next to water, tea is the most widely consumed beverage in the world.
According to the U.S. Department of Agriculture's Economic Research Service (ERS), the United States imports nearly all of its tea from China, Canada, Argentina and India as well as other counties around the globe. Domestic tea production is so miniscule that the ERS reported, using 2012 data, that "the United States does not commercially grow coffee, tea or cocoa. Thus, imports supply virtually all U.S. needs for these tropical products."
Seemingly too small to be noticed is Light of Day Organics in LeelanauCounty near Traverse City, Michigan. Situated on 25 acres, Light of Day is the only Certified Organic tea farm in North America providing organic, fair trade, biodynamic teas and tisanes.
According to Light of Day Organics' website, "Biodynamic farming methods, in a nutshell, are based on recommendations made by Dr. Rudolf Steiner, using a Lunar calendar as a guide to planting and harvesting, the application of certain preparations, positive intention, and a sincere dedication and devotion to healing the Earth by exhibiting a reverence for every created thing. We have seen incredibly positive results in soil vitality, and in the quality and quantity of our yields here since incorporating these ancient methods of farming wisdom into our practice."
In addition to an extensive (and impressive) array of teas and tea collections available from its on-line tea shop , Light of Day Organic teas can be purchased by the pot or glass at many locations across Michigan.
Over half of what is sold has been grown on their farm, "using local labor to plant, care for, harvest, process and package our signature teas and tisanes here on site." Tisanes, for those new to the tea world, are beverages made from herbal blends and sometimes used for medicinal purposes.
In addition to retail sales of its teas, Light of Day Organics also offers a listing of special events and classes, such as "Tea 101" at its website. Farm visits are also encouraged.
Light of Day Organics is providing organic beverages at a time when demand for organic products is increasing, and Michigan State University Extension is promoting the benefits of eating local foods from Michigan producers. MSU Extension also provides an eater's guide to understanding certified organic labeling.
Please note: References to commercial products, services or specific businesses do not imply endorsement by MSU Extension or bias against those not mentioned.