Part 2: Southern Michigan's hidden treasure
Exclusive natural community may be common in southern Michigan.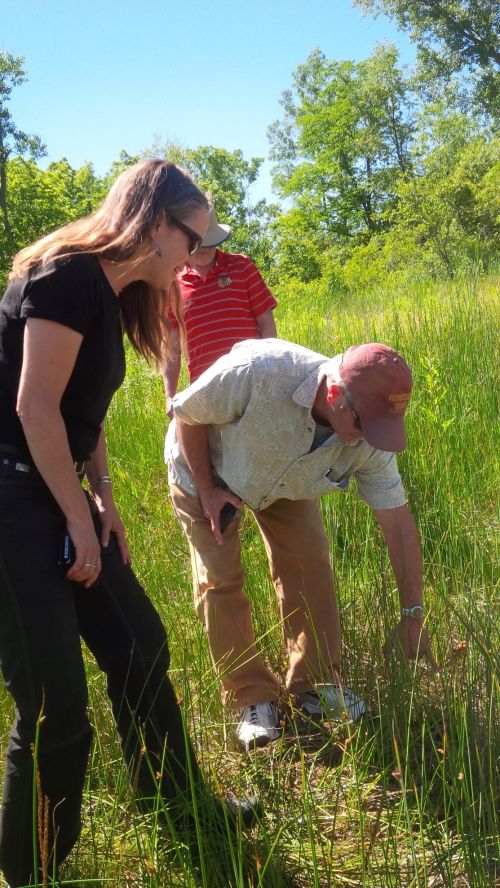 A globally rare habitat is surviving in the countryside of southern Michigan. Although Michigan has 32 different kinds of wetlands, the Prairie Fen is one of the most delightful. Scouting for remnants is akin to exploring for hidden treasure. This article highlights resources that can assist novice explorers in identifying this globally vulnerable ecological community.
Endangered species have made their way into popular culture. Wildlife habitat types can also have special status. Southern Michigan, despite its populated status, hosts many remnants of a globally listed ecosystem type: the Prairie Fen. They are special because they are fed by calcium-rich groundwater, have peat soils, carnivorous plants, orchids, rare butterflies, Massasauga rattle snakes, box turtles and tamarack trees.
Looking for indicator species is a good way to begin. To get assistance with identifying species, photograph the plant when it is flowering. MSU Extension's garden hotline provides technical assistance and can steer landowners to other local resources. The soil also provides significant clues. Look for grey colored chalk-like marl (rich in calcium and magnesium), extremely dark colored organic soils and ground that feels spongy underfoot.
The Michigan Conservation Stewards Program is a comprehensive introductory class for adults into the natural communities of their county. Learn if there is a class provided near you by visiting the website.
Spring 2018 is the first time the program will be offered in Jackson County.
The class combines evening classes taught by experts in various fields of conservation and natural resources, an online curriculum, two full days of field trips and a capstone project. Program graduates maintain their status as Conservation Stewards by volunteering in their community with natural areas management. Organizers plan to offer the program in Lenawee or Hillsdale counties in 2019 and to rotate through the three counties each year for three-year rotations.
To register, visit the program's website. The deadline is February 20, 2018.
Several publications provide outstanding introductions to this unique community:
1) Exploring the Prairie Fen Wetlands of Michigan Extension Bulletin E-3045 by Kost and Hyde
2) Video of Grand River Fen Preserve produced by The Nature Conservancy
3) Community abstract provided by Michigan Natural Features Inventory
4) Website maintained by the faculty in the Entomology Department at Michigan State University
This article is part two of a four part series on southern Michigan's freshwater natural treasures. It highlights ways that wetlands enrich society through emphasizing learning about Prairie Fens in Jackson County. Jackson County has the most wetlands of any county in Southern Michigan and is a potential hotspot for the globally rare wetland habitat type. The other articles in the series focus on an introduction to the abundant freshwater providing a rich environment, abundant groundwater providing a rich environment and an appreciation of wetlands.