Save, spend, share, invest: Four ways to use your money — Part 1
Saving money can be fun when youth learn to make their own decisions and plan for their own goals.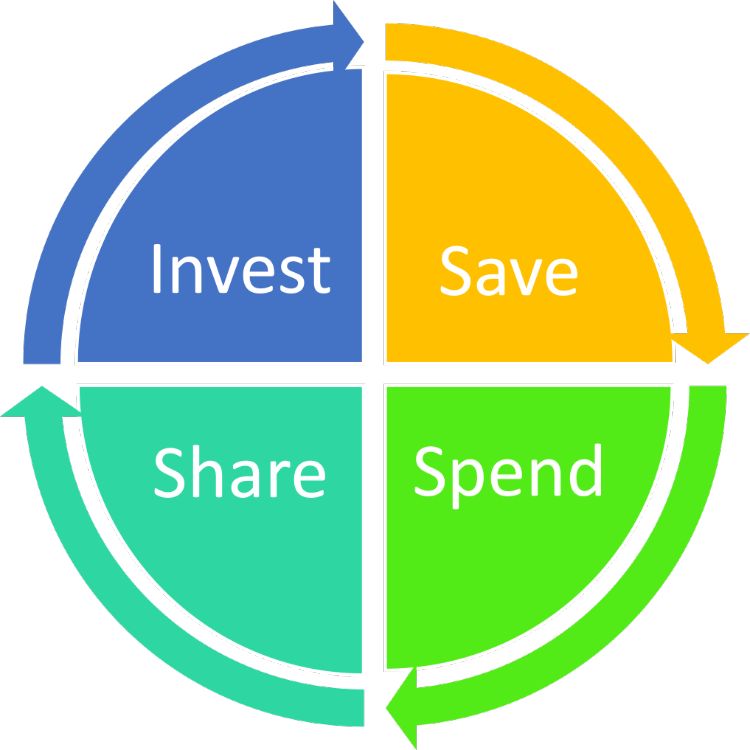 There are four decisions we can make with our money: save it, spend it, share it or invest it. Understanding these differences is important to managing our money well. Michigan State University Extension takes a closer look at what each of these terms mean and how we can help youth understand them.
Saving is putting away money to use later. Many youth will have heard about how important it is to save their money, but not necessarily an explanation of why they should save. In addition, being told to save money instead of being allowed to spend it can feel like an unreasonable rule, only meant to spoil their fun. If kids can become involved in the decisions about how to use their money, they will gain more satisfaction in their decisions, confidence in their money management abilities and a better understanding of life skills.
Saving money can be made more relevant when associated with a financial goal: a larger-cost item that will take some time to earn enough money to purchase. For adults, this may be a vacation trip or a down payment on a house. For youth, this may be a video game, sports equipment or a summer experience such as 4-H Exploration Days.
For all goals, it is important to make them SMART goals (Specific, Measurable, Achievable, Realistic and Time-Bound). When a goal is defined in this way, we are more likely to be successful in achieving the goal. If children learn how to define their savings goals as SMART goals, they will have a skill they can transfer to other areas of their life, such as personal goals, health goals, school goals, etc.
Some kids may already have a piggy bank at home that they are using to save money, and this usually works fine for goals that may be achieved in a matter of weeks or a few months. If the goals are more expensive, youth may want to look into opening a savings account at a bank or credit union so that their money can be earning interest while they are saving. Having an account will also help them keep track of their progress, which may, in turn, motivate them to save more.
Saving money can be exciting when it is a relevant goal for youth. Making their own decisions about how to use their money is an important life skill. Read the other articles in this series on spending, sharing and investing money to help you talk about money topics with kids.
Michigan State University Extension and Michigan 4-H Youth Development help to prepare young people for successful futures. As a result of career exploration and workforce preparation activities, thousands of Michigan youth are better equipped to make important decisions about their professional future, ready to contribute to the workforce and able to take fiscal responsibility in their personal lives.
To learn about the positive impact of Michigan 4-H youth career preparation, money management, and entrepreneurship programs, read the 2016 Impact Report: "Preparing Michigan Youth for Future Employment."
Other articles in series