Seasonal gardening in school gardens
Here is one way to address the issue of school garden summer maintenance.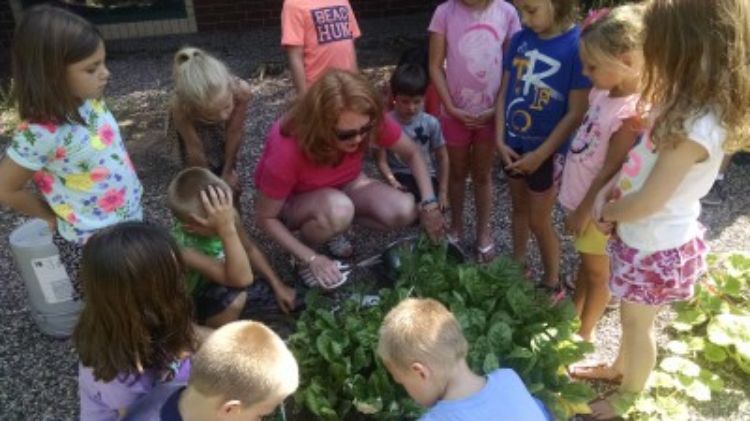 "How do I maintain the school garden in the summer?" is the most frequently asked question whenever I am speaking to someone who wants to establish a school garden. There are many different answers to that question. I have been working with a school on the east side of Detroit since 2011, and I chose to address the issue by just avoiding it altogether. I avoid it by gardening seasonally with the students and growing only cool weather crops in the spring and the fall.
Yes, this means that we don't grow any of the familiar summer favorites such as tomatoes, peppers or cucumbers. But the crops that do best in the early spring and in the fall are often some of those wonderfully healthy, green and unusual crops that we would like our youth to try, such as spinach, peas, collard greens, Swiss chard and kale. For a table that lists cool weather vegetables, go to the Michigan State University Extension resource How to plant vegetables tip sheet.
Moreover, a new Cornell study published in Acta Paediatrica shows that when the salad bar contained produce grown by students, the percentage of those who selected salads with their meals increased from 2 percent to 10 percent and, on average, students ate two-thirds of their salads. Co-author Drew Hanks of Ohio State University stated, "We see great promise with this research. The first hurdle in increasing vegetable consumption is simply getting kids to put them on their plate."
Many cool weather crops, such as lettuce, actually grow better in the spring and fall. Ever notice when you grow lettuce in the heat of the summer, it tastes bitter? Or they've barely started growing, yet the leafy plant sends up a tall stalk that quickly blooms (also known as "bolting") which makes the leaves taste bitter as well? Neither of those nasty changes occurs when you grow lettuces in cooler temperatures. Carrots and beets that mature in cool weather are sweeter and denser than those that mature during the summer heat. Arugula is best grown from September through the end of October. And the best time to plant garlic is in October.
Some crops, such as kale, broccoli, and cabbage, actually taste sweeter when they've gone through a frost. This is due to cool weather crops' physiological response to the colder temperatures. Their starches are broken down to form sugars that act as a natural antifreeze to prevent ice crystals forming in the plant, resulting in sweeter flavors.
It's a good idea to take care of the planning tasks just before the summer break, so that you will be ready to plant as soon as school starts up in the fall. You will need to determine their planting dates by adding in the 'Fall Factor", which is about two additional weeks of time and planting the seeds a little deeper to take advantage of the heat and moisture stored in the soil. For more information on planning a fall garden and a formula of how to determine the necessary planting dates for fall crops, read the article Planting for a Fall Harvest.
When preparing your garden for winter, avoid heavy mulches where you know you will be planting early spring crops, as this can prevent the soil from warming up and delay the planting time by as much as two weeks.
Planting only spring and fall crops doesn't have to be forever. When your garden team is well-developed (you have lots of organized people to help), you could organize a maintenance schedule for different folks to take care of the garden during the summer so you can have those yummy tomatoes, peppers and cucumbers. But until then, you and your students can get all the benefits of a school garden.