Startup Weekend: Inspire your inner innovation
Energize your entrepreneurial spirit in just 54 hours.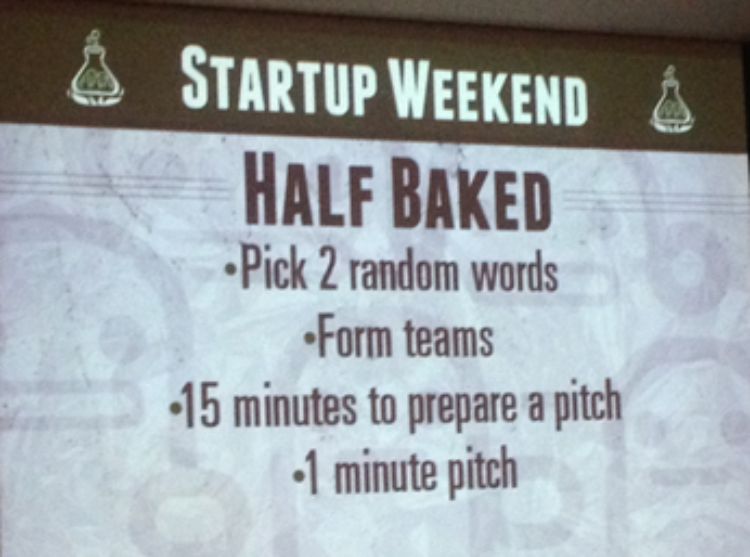 What is a Startup Weekend? A start up weekend is where entrepreneurs and aspiring entrepreneurs participate in a creative marathon over a weekend, transforming ideas into potential reality. They are the epitome of experiential learning, doing, reflecting and applying when it comes to entrepreneurial endeavors. Worldwide, there have been over 1500 Startup Weekend events across 726 cities with 123,000 participants.
This article is the first in a series of articles on Startup Weekends by Michigan State University Extension educators who observed first-hand how this program works at the first ever Start Up Weekend-Maker Edition in Michigan. This event was facilitated by Jeff Smith, Director of the New Economy Division at Lansing Economic Area Partnership (LEAP). It was held at Lansing Community College, during Lansing Maker Week, the second weekend of October. The focus of the Maker Edition was building physical products and was made possible by participants having access to a full array of tools. Participants made use of equipment and workspaces including electronic labs, computer-aided design, 3D printers, metal working areas, woodworking tools, and trained faculty and students from Lansing Community College.
During the weekend, ideas are shared, teams are formed, and products are created and lunched all over the course of 54 hours. The Maker Edition weekend started with dinner, networking and guest speaker Joe Carr, a 3D printer consultant. Attendees then joined random teams and participated in a fun practice pitch icebreaker using ItsThisForThat.com. Creative juices started flowing when the teams were forced to see how two unrelated products, services and/or audiences can be combined in order to make a new business. In fifteen short minutes, teams had to come up with a business name, identify what problem they were solving, how they will solve the problem and who/what do they need to solve it using the unrelated words given by ItsThisForThat.com. Next, participants lined up to give real, one minute product pitches. Ideas were voted on and narrowed down to seven feasible options. Individuals formed teams, shared their skills and expertise and began building a minimal viable product. For the remainder of the weekend, attendees had access to coaches and resources to work on customer development, marketing strategies and creating their prototype. The weekend concluded on Sunday evening after each team presented to a panel of experts and judges.
The relationships and networks built during a startup weekend often don't end on Sunday, but can in fact be long-lasting. According to startupweekend.org, "over 36 percent of Startup Weekend startups are still going strong after 3 months. Roughly 80 percent of participants plan on continuing working with their team or startup after the weekend."