Ten cents a meal for school kids and farms
State pilots a project for Michigan school kids and farms to support agriculture economic development and children nutrition.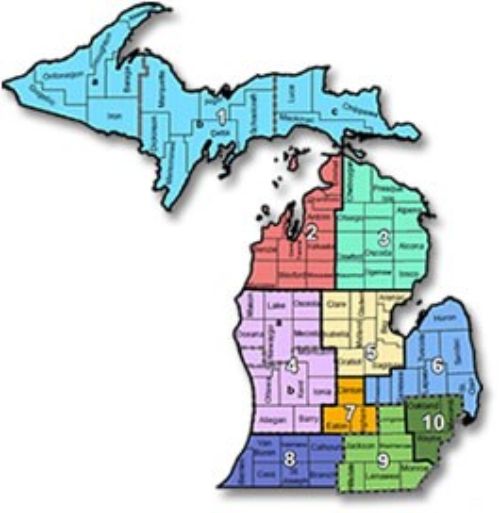 The State of Michigan seeks to improve children's nutrition as well as support Michigan farmers and the local food business economy. They intend to do this through a state pilot project titled "10 Cents a Meal for School Kids & Farms". The pilot project was initiated by Senator Darwin Booher and passed on March 23, 2016 by the Senate Appropriations K-12, School Aid, and Education Subcommittee.
Two state departments are involved: The Department of Education is serving as lead and the Department of Agriculture and Rural Development will provide support.
The goals of the project include:
Provide schools with a match up to ten cents per meal to purchase Michigan fruits and vegetables
Improve daily nutrition and eating habits for children through the school setting
Invest in Michigan agriculture and related local food business economy
The project builds on a pilot of seven school districts in northwest Lower Michigan where 25 different fruits and vegetables from 36 different farms were served. The project is also measured on the success of a 142 percent average annual increase in spending on locally grown fruits and vegetables. Based on previous success demonstrated programs as such provide stable funding for schools to try new products and farms to plan for stable markets.
The timing is right for a Michigan pilot because new USDA "school meal nutrition" standards require more and greater variety of fruits, vegetables, and legumes. School food service directors want to purchase more local fruits and vegetables, according to Michigan State University surveys. Michigan farmers are also interested in selling to school markets.
The 10 Cents a Meal for School Kids and Farms project will be piloted in three Prosperity Regions across the state. Region 2, Region 4, and Region 6 will be the three locations (see map below). According to Groundwork: Center for Resilient Communities, a member of the working group supporting this project, these Regions have the greatest concentration of schools already familiar with farm to school initiatives. In addition, there is a strong concentration of farmers, distributors, food hubs to support supply.
The pilot project is targeting participation from 86,000 students across all three regions. The State's budgeted allocation is $500,000 and approximately 85 percent of the budget will be for school purchasing of MI agricultural products. Funds allocated for administration, data collection, evaluation, and reporting is not to exceed ten percent for Prosperity Regions offices and is not to exceed six percent for MI Department of Education.
Expected outcomes from the project are intended to benefit Michigan in two areas:
Agricultural Economic Development – Farmers and related businesses see an increase in market opportunities and income generation through sales of Michigan/local products to school districts
Children's Nutrition and Readiness to Learn – Students access a variety of healthy Michigan-grown foods through schools and increase consumption of those foods.
Working groups supporting this initiative include Groundwork Center for Resilient Communities, MSU Center for Regional Food Systems, and Healthy Kids, Healthy Michigan.
Michigan State University Extension helps communities learn how to improve their social and economic appeal to create and retain jobs. Community leaders are given the tools they need to have a positive effect on their cities, villages, townships, counties and the whole state.