The Emotional Cycle of Deployment – Stage 3: Emotional disorganization
Learn about the Emotional Cycle of Deployment and how you can support the unique challenges of military families in your community.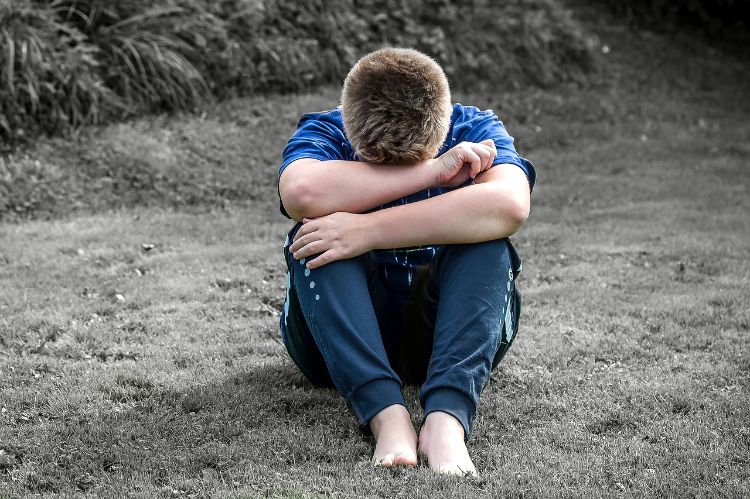 The Emotional Cycle of Deployment has seven stages. Each stage is characterized by a general time frame and specific emotional challenges that may be experienced. Michigan State University Extension says that failure to successfully negotiate these stages and challenges can lead to family and individual stress and can have lasting consequences on our children, youth and families.
The seven stages of the Emotional Cycle of Deployment include:
Stage one: Anticipation of departure
Stage two: Detachment and withdrawal
Stage three: Emotional disorganization
Stage four: Recovery and stabilization
Stage five: Anticipation of return
Stage six: Return adjustment and renegotiation
Stage seven: Reintegration and stabilization
During the article series about the Emotional Cycle of Deployment it is important to remember that these are general time frames, reactions and challenges that may be experienced by military families during deployment. Each individual and family is unique and will experience each stage in a unique way.
Stage three is emotional disorganization. This stage generally starts one to six weeks into deployment. As life without the service member goes on, it can initially feel overwhelming for them to be gone. In many families, routines have to change out of necessity and responsibilities may be added to everyone's plate in order to make up for the service member being gone. During this time, as children and youth are adjusting, they may feel numb, be more irritable than usual, experience difficulty concentrating, wish that things would go back to "normal" and seem disinterested in many of their previous activities. It is important for families to understand that their reactions during deployment are very normal and are a response to a very large change in the family's life.
During this stage, there can be many mixed emotions as families adjust to their service member being gone. They can feel a wide range of emotions from anxiety and feeling overwhelmed to feeling surprised that things continue to move forward and begin to run smoother as the family adjusts to the change. Here are some tips that can support families during the emotional disorganization stage:
Talk about what is going on within the family and openly listen to what family members are saying. Now is the time for families to openly share how they are feeling and what they need from others.
Try and keep routines as similar as possible. This isn't always going to be possible, but trying to keep some familiarity within the family routines can help comfort children during this stage.
Include your service member in family routines such as dinners, bedtimes and school drop-off. Although your service member cannot physically be with the family, be sure to talk about them in conversation, hang a picture of them where family dinners are held, include them in bedtime routines by telling stories that children will remember, although they are gone they should not be forgotten.
Reach out for support. If children and youth are having a difficult time adjusting, then reach out for additional support from teachers, childcare providers or other important adults your child interacts with. If you are having a hard time adjusting, be sure to take time to find support for yourself as well. It is important that parents and caregivers are taken care of during deployment so that they can be at their best for their family during deployment.
If your family is getting ready for the deployment of a service member, check out the article "Finding Support for Children and Youth with Deployed Family Members" for a helpful checklist of who might support your child or youth during your service member's deployment. You can also find additional deployment support information on the Military OneSource website, the Operation: Military Kids website and the 4-H Military Partnerships website.