Toys that create high quality play
A helpful guide to making the right choice while shopping for the child in your life this holiday season.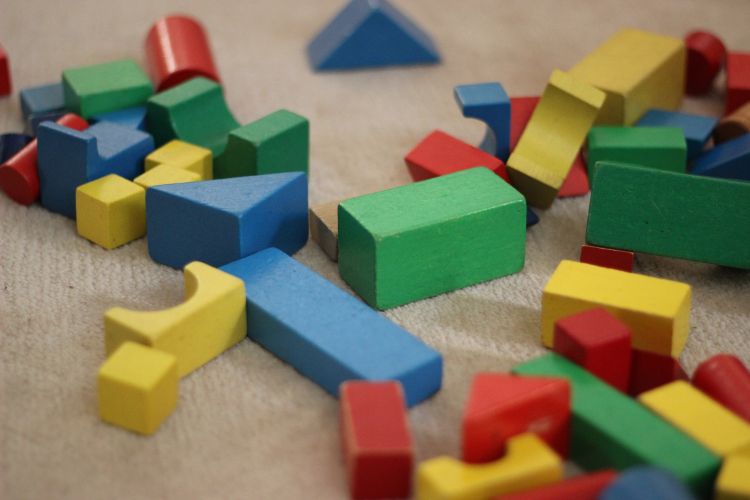 During the holiday season, gift-givers may be wondering what toy is best for their young child. While we know the importance of positive peer interactions and the impact of quality life experiences on a young child's development, too often the items kids play with get overlooked. Many times, toys that look engaging to adults have the exact opposite effect on children and do very little to promote development.
The good news is that research consistently shows that "basic is better." The toys that benefit children the most tend to be the simplest. Wooden blocks, wooden vehicles and wooden construction toys are examples of these "basic" toys that have lots to offer young children. Many might think these examples would be appealing mostly to boys, however it was the girls who actually exhibited the higher quality play when using these toys. These open-ended toys create many possibilities so children can use them in multiple ways. They also meet the varied interests of kids from different cultures and families. What determines a toy as high-quality is its ability to create social interactions, engage problem-solving skills and prompt creative expression in boys and girls.
When choosing toys, Michigan State University Extension recommends considering:
The child:

How old are they?
What interests do they have?
What do they like to do?

The toy:

Is it safe?
Does it capture the child's interest? Children automatically play with a good toy. They don't have to be tricked into it.
Is it attractive?
Is the toy appropriate for the child's age and ability? You wouldn't give a rattle to a preschooler or roller skates to an infant.
Can the child use the toy alone or is another person needed? Children need both types of toys.
What kind of activities will it encourage? If you want children to settle down, a puzzle or a book is a better choice than a ball.
Remember that television is not a toy. Children need engaging activities that will respond to their thoughts and challenge their thinking skills. TV cannot do this.
Recommended guidelines for selecting toys for different age groups
Infants
Infants prefer toys that:
Have bright colors
Have many textures
Are washable
Can be chewed, held and dropped
Are push-and-pull toys used for learning to walk
Avoid toys that:
Are breakable
Have sharp edges
Have small items like eyeballs that might become detached
Are too small and could be swallowed
Toddlers
Toddlers prefer toys that:
Meet their need to be active
Develop the small muscles in their fingers, but are simple and require little coordination
Involve dressing up, such as dress-up clothes
Include sensory play—consider paint, play dough, crayons and chalk so they can scribble and mix colors. They are not interested in the final project, only experimenting with materials.
Other ideas include peg boards, water play toys, pedal toys, boxes and balls.
Preschoolers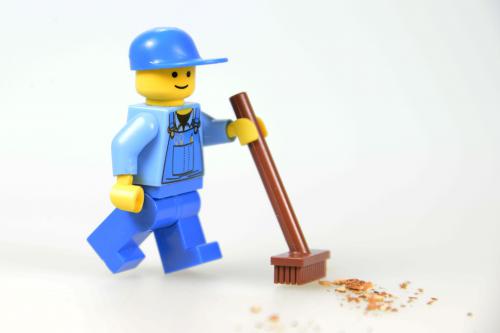 Preschoolers prefer toys that:
Allow them to be social, as they prefer to play with others
Encourages physical play, as they are developing the big muscles required for throwing, jumping and bike riding
Are realistic, such as farm animals, grocery store props and trains
Other ideas include puppets, wheel toys, sleds, puzzles, balls, dress-up clothes, dolls and stuffed toys, character toys, and climbing structures.
The National Association for the Education of Young Children has additional suggestions for selecting a toy.
Remember that toys do not have to be expensive or even store-bought. A collection of items in a basket for a child to construct can provide hours of engaging, interactive and skill-building entertainment. Let your child snip letters out of a newspaper or cut drinking straws into tiny pieces. Give them paper towel rolls to stack or roll around in corn meal or flour. Alphabet refrigerator magnets* can be found at many dollar stores, and then hidden around the house or in corn meal or play dough for a ton of fun. Just be aware that the magnets can easily be removed or fall out from some and can be a choking hazard for young children.
Make puppets with kitchen utensils, plastic spoons and paper bags. Use the couch as a puppet theater. Often, these inexpensive, open-ended materials are more desirable, and hold a child's attention longer, then many store-bought toys
For more information about the annual toy study TIMPANI (Toys That Inspire Mindful Play and Nurture the Imagination), visit TIMPANI Toy Study, Eastern Connecticut State University.