Walkability is key to economic development
In the New Economy, it is all about creating communities with amenities and high quality of life to retain and attract talent. Talented individuals, who are mobile and can live anywhere, want a walkable, bikeable community to call home.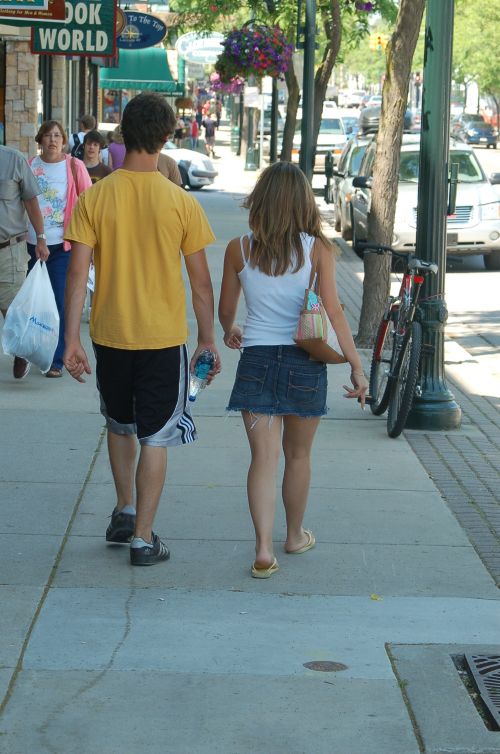 50 percent of U.S. residents say that walkability is a top priority or a high priority when considering where to live, according to the Urban Land Institute's America in 2015 report. Local officials have the power to increase opportunities for walking and biking to improve the pedestrian and bicyclist experience by designing and maintaining communities and streets that are safe and accessible for all ages and abilities.
In early November, Michigan State University Extension will conduct four walkability workshops around the state called Walkability Workshop - Design, Function, Maintenance and Liability. The workshops will take place in Howell on Nov. 3, 2016, Traverse City on Nov.r 7, and Mattawan and Gladstone on Nov. 9. All workshops run 6-9 p.m.. Extension educators and attorneys with experience with municipal sidewalk liability will instruct. Pre-registration is required.
Workshop topics:
A General Theory of Walkability - Walkable communities are the foundation of placemaking and placemaking is the foundation of economic development these days. That means, walkability is key to economic development. Walkability also promotes physical activity and health (see Good urban form promotes walkability and physical health).
Sidewalk and Street Design - To leverage walkability for economic development and health promotion, communities need to understand the science and best practice associated with sidewalk and street design. That means, community planners and engineers need to understand the elements of good urban form (see Understanding the urban transect).
Legal Liability and Maintenance - The Government Tort Liability Act requires that sidewalks be maintained in a state of reasonable repair. Indeed, there is a risk management aspect to walkability too!

Planning Best Practice - Communities can plan for and fund community-wide sidewalk construction and maintenance through the capital improvement program (see Prioritizing capital investments; capital improvement program).

Walkability Assessment and Audit – Get started improving the walkability of your community by taking account of the condition of the sidewalk facilities and the extent of the sidewalk network in your community (see Add a frontage quality analysis to your next walking audit).

With walkability being so essential to placemaking, communities will not want to miss the Walkability Workshops. Michigan State University Extension helps communities learn how to improve their social and economic appeal to create livable communities and retain jobs. Community leaders are given the tools they need to have a positive effect on their cities, villages, townships, counties and the entire state.