When should men remove their hats?
Part 1 of this hat etiquette series discusses when men should remove their hats and when they can keep them on.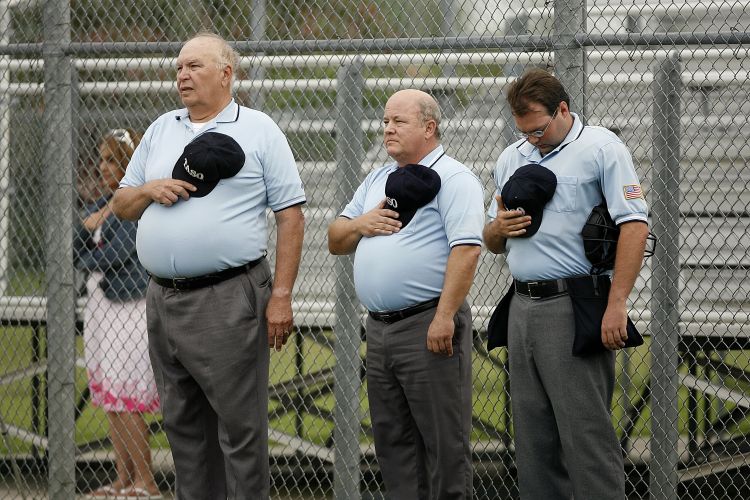 Hats are not an essential part of clothing and are considered an accessory. Everyone should know when they should remove their hat. Times have changed; more casual rules are followed today, sometimes appalling older people who remember traditional customs. If hats are left on in certain places, this shows signs of disrespect and is considered rude.
Men are no longer expected to tip their hats in passing to women, but they are expected to remove them during the National Anthem.
Men can leave their hat on:
Outdoors
At athletic events (indoors or out)
During public transportation
In public buildings such as post offices, airports and hotel or office lobbies
In elevators
Men should take their hat off, including baseball caps:
In someone's home
At mealtimes, at the table
While being introduced, indoors or out (unless it's frigid)
In a house of worship, unless a hat or head covering is required
Indoors at work, especially in an office (unless required for the job)
In public buildings such as a school, library, courthouse or town hall
In restaurants
At any indoor performance
When the National Anthem is played
When the flag of the United States passes by, as in a parade
Cancer patients are exempt from hat rules. They may keep their hats or caps on at all times if they wish.
For information on when women should remove their hats or keep them on, see "When should women remove their hats?"
Michigan State University Extension provides many helpful resources for business behavior, including:
Activities on a variety of these topics can also be found in "Build Your Future: Choices…Connections…Careers" curriculum and the "Youth Business Guide to Success" curriculum.
Michigan State University Extension and Michigan 4-H Youth Development help to prepare young people for successful futures. As a result of career exploration and workforce preparation activities, thousands of Michigan youth are better equipped to make important decisions about their professional future, ready to contribute to the workforce and able to take fiscal responsibility in their personal lives.
To learn about the positive impact of Michigan 4-H youth career preparation, money management and entrepreneurship programs, read the Impact Report: "Preparing Michigan Youth for Future Careers and Employment."