Betsy Riley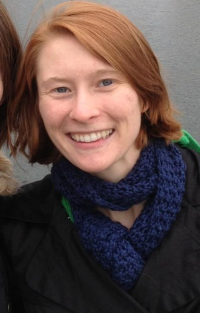 ---
Location:
CSIS (Manly Miles)
Major Advisor: William Taylor
Hometown: Poteau, OK
Biography: Betsy is a PhD student working with the Center for Systems Integration and Sustainability on research to improve long term planning and decision making methodologies for natural resource managers. She specializes in community-based scholarship, which is a branch of social science dealing in the empowerment of communities to work with resource managers to make more sustainable management decisions by relying on local expertise and building community ownership of resource challenges. Her dissertation project focuses on aquaculture, a growing industry in Michigan, and how high quality community engagement can find solutions that allow the creation of jobs while protecting the natural environment. Betsy comes to the Fisheries and Wildlife Department with a Masters of Public Policy and a Master's of Science from the University of Michigan, a Bachelor's of Arts in Social Psychology from Wellesley College, and almost 5 years of federal service with the U.S. Geological Survey and the U.S. Fish and Wildlife Service.