Christopher Hoving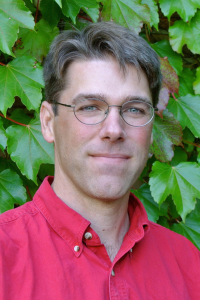 ---
Location:
17 Natural Resources
Major Advisor: William Porter
Biography: Chris received his B.S. in Fish and Wildlife from Michigan State University and his M.S. in Wildlife Ecology from the University of Maine. Chris has worked for the Michigan Department of Natural Resources since 2003, first as a private lands biologist, and then later as the state's Endangered Species Coordinator. In 2012, he took a newly created position as Adaptation Specialist, where he focuses on the challenges of adapting wildlife management to a changing climate. At Michigan State University, Chris studies the resilience of wildlife habitat investments using multiple climate scenarios. His research uses scenario planning to guide habitat management for white-tailed deer and other wildlife in an uncertain climate. His interests include historical ecology, spatial ecology, complex adaptive systems, and conserving wild character in intensively managed ecosystems.
Affiliated Pages
Boone and Crockett Quantitative Wildlife Center