Ciara Hovis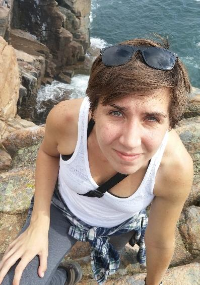 ---
Location:
13 Natural Resources
Major Advisor: Jack Liu
Biography: Ciara received her B.S. in biology with an ecology concentration at Penn State University, and minors in wildlife and fisheries science as well as environmental inquiry. She graduated in May 2016 and then spent the majority of her summer in China doing field research. During her time at MSU, she will be working with Dr. Liu along with many other collaborators to investigate the human and natural systems of the soybean trade between Brazil and China.